As airlines increase their focus on sustainability, the carbon emissions footprint from the food they serve passengers inflight — and in premium lounges — is coming under increasing scrutiny. As more people decide to participate in initiatives like Meatless Mondays or Veganuary and even mass-market fast-food chains like McDonalds, Burger King and KFC offer vegan, vegetarian and plant-based options, airlines are rushing to turn their meatless options from some boring pasta dish into something that people might really want to eat.
Indeed, seasoned travellers have often selected plant-based or mostly plant-based meals based purely on taste. Many a frequent flyer has used the trick of prebooking the "Asian Vegetarian" meal, usually filled with the flavours of the Indian subcontinent, over bland western food — whether on sub-par western airlines or on international carriers who think it's important to offer a badly steamed hunk of meat as an option. 
A delicious dish based on lentils, chickpeas and other vegetables, or where the main protein is dairy alternative-based, isn't just tasty: it also has a substantially lower environmental footprint.
But the world is moving beyond having to get in touch with the airline in advance or go into the booking to select from lists including frankly unappetising codes like VGML, VLML or AVML (that's vegan meal, lacto-ovo vegetarian, and Asian vegetarian). Plant-based meals are mainstream, even among many people who also eat meat.
Airlines have two main options when it comes to creating plant-based food for their cabins and lounges: either replacing familiar meat protein dishes with vegetable protein, or creating a new or fusion dish from scratch.
Air New Zealand was a pioneer here, swapping out a beef patty in 2018 for an Impossible Burger, to moos of displeasure from domestic beef farmers.
The most recent effort from Japanese airline ANA includes a new faux-katsudon, the plant-based equivalent of the scrumptious and filling comfort food that is a rice bowl with a katsu pork cutlet and tangy sauce. 
The replacement for the pork cutlet is from Japanese food supplier Deats, made from soybean curd and konjac, a yam-like root vegetable that is commonly used in Japan as a protein. Konjac has in recent years been marketed internationally as shirataki or "miracle" noodles or rice because of its low calorie content. The rice, too, is a mixture of regular white rice and Deats' own konjac rice, and ANA is also rather delightfully growing its own soft kale for salads.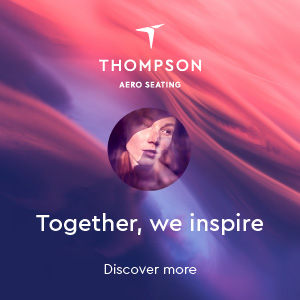 British Airways is getting into the game with a not-chicken caesar salad and vegan not-parmesan cheese in its lounges, a plant-based burger, and a katsu curry.
But BA is also taking the fusion from scratch option as well, with a spiced cauliflower pie with mango chutney, saag aloo and spiced puffed rice.
JetBlue focussed on plant-based options in economy when it revealed its transatlantic flights this time last year, while Singapore Airlines, too, is offering very tempting meatless choices as part of its Book The Cook package.
Options in business class on flights departing from Singapore including vegetarian world cuisine choices like Japanese nasu dengaku eggplant with miso glaze or a Middle Eastern falafel burger with eggplant moutabel and tomato salsa. 
Other plant-based options within its "deliciously wholesome range" also include the very moreish-sounding spiced buckwheat and pumpkin pancakes with vanilla bean coconut yogurt, toasted pumpkins seeds and maple strawberry and orange. 
It seems almost inevitable that airlines will end up putting carbon equivalence emissions and the sustainability of their animal proteins on their menus, or indeed inflight entertainment screens, alongside calories, allergens and other health information. 
Getting trusted numbers may be complicated, but it's important — and the basic facts that plant-based foods create a fraction of the greenhouse gas emissions of many animal products are unarguable.
Related Articles:
Featured image credited to British Airways