With the demise of Airbus' A380 programme, a crucial aspect of premium passenger experience design finds itself looking for a new home: the halo product, the kind of wow-factor generating flagship PaxEx feature that becomes a symbol of the airline.
For a time — and perhaps still today — few people talk about Etihad's PaxEx without mentioning The Residence, even in passing. Similarly, there's a reason Jennifer Aniston is stepping out of Emirates' A380 first class shower suite and ends up in the premium bar at the back of the superjumbo's upper deck in the airline's ads.
The latter isn't going anywhere soon, but its sunset is on the horizon. And that creates a problem for airlines. For fifty years, they've had unique, signature spaces to create halo products: on the Boeing 747 the nose and upper deck, and on the A380 the "forehead" and rear upper deck space.
The future — for now — is single-deck, and it's a much more efficient future from the point of view of an airline accountant, with the balance tilted in the direction of "space on the plane that can seat paying passengers" versus, well, swanky bars and shower suites.
For airlines, seatmakers, design houses and anyone else looking to create a wow factor onboard, though, that creates a challenge: how do you create jaw-dropping architectural third spaces within the confines of what is, essentially, one very, very long tube?
The immediate answer is "the doors", especially around doors 2 where most passengers board, and the place where most non-A380 cabin designs place the interesting third places.
It's where Virgins Atlantic and Australia placed their wow-worthy bars, and where the former now has its Loft lounge, although the airline still needs to figure out what the impressive sofa-furnished space is actually for, other than sitting. It's where China Airlines has its impressive tea-focussed space, and where British Airways' less impressive Club Kitchen is found too.
And it's where Collins' M-Flex convertible door bar-lounge-service-sales monument, shown off at the last Aircraft Interiors Expo in 2019, fit. With a likely three-year gap until the next AIX — not least because the Hamburg Messe halls are presently being used as the citystate's mass vaccination centre — all eyes will be on Winston-Salem to see how this product is evolving.
There are, of course, tensions between giving over this space to third-place use compared with functional crew space, particularly with the rise of on-demand catering. It seems like with almost every evolution of aircraft interiors crews mourn the loss of working space, but we no longer live in a time where airlines can create the KLM 747-style long galley and give up a couple of dozen revenue seats.
Nor, indeed, does it feel like we're in a place where airlines or airframers are bursting to return to a 1970s-style lower-deck trolley storage or even galley area, with the concomitant addition of elevators, weight and complexity.
That said, there were a few takers for Airbus' lower-deck lavatories on the A330/A340 family, and the Airbus-Safran lower deck bunks concept caught imaginations — if not orders.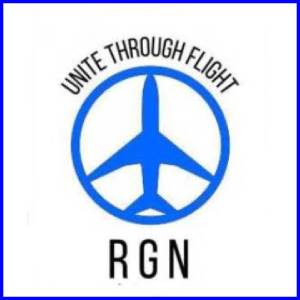 So is there an opportunity for a combined compact lower deck module with a premium passenger lounge, lavatories and crew rest?
Could some sort of multifunction space be an option, say a shared powder room or changing spaces for that pre-landing rush out of pyjamas, maybe with an onboard shower, dual purposed for catering storage on takeoff and bedding storage on landing?
Could the additional weight, complexity and cost be offset by being able to install one or two additional rows of seating in the main cabin area?
These may sound pie-in-the-sky. But with an increasing number of aviation players forecasting a return to 2019 levels by 2023-2024, and the lead times required, it's probably time to get baking.
Related Articles:
Featured image credited to Etihad