Industry veteran and author Jennifer Coutts Clay has seen the aviation industry overcome several black swan events in her more than 40 years working in the airline industry.
She began her aviation career with British Airways in the 1970s and became head of operations and sales for the Western USA in 1979, as the first woman to hold the position. In 1984, Coutts Clay became controller of corporate identity, responsible for the implementation of British Airways' US$75 million privatization program. After joining Pan American World Airways in 1986, as general manager, product design & development, Coutts Clay completed a three-year, US$25 million fleet upgrade program redesigning the Pan Am passenger service product. After founding J. Clay Consulting in the 1990s, Coutts Clay worked with short-haul and long-haul airlines, aviation suppliers, legal firms, and design specialists. At United Express, she joined the team handling the Canadian Regional Jet introduction into commercial service; at South African Airways, she developed a three-class upgrade program for the Boeing 747 fleet.
In terms of black swan events, Coutts Clay suggests that the effects of the COVID-19 pandemic can only be compared to the tragedy of 9/11 because the impact was felt worldwide.
"The lesson from 9/11 is that the aviation sector was able to start again after the most devastating experiences," she tells Runway Girl Network. "With COVID-19, I think already we're seeing that the aviation sector is looking ahead and moving into a new era where all the details have to be handled so that we can achieve passenger safety and passenger wellness. And above all, cabin hygiene — this is manageable, but the work has to be done at a much higher level and more systematically than ever before."
Coutts Clay has dedicated her time during the pandemic to speaking with experts and suppliers to research trends as part of her ongoing commitment to passengers' welfare and the airline industry's success. She has written two in-depth case studies that complement the content of her e-book app Jetliner Cabins: Evolution & Innovation. The latest 2021 Flying Healthy case study expands on the information included in the 2020 Cabin Health Alerts report published last year. They have been made available online pro bono through the Jetliner Cabins website.
"We all have to fight back against the COVID-19 pandemic," Coutts Clay says of her decision to publish these case studies pro bono. "The travel sector has been devastated, and fleets are grounded, and it's a difficult time for airlines. In general, the product development sector is busier than ever. I look at all the new developments that are coming along from vendors and suppliers. For example, UVC light, electrostatic spraying, the use of copper alloy for latches and finishes, and high-touch surfaces."
Coutts Clay believes airlines are adapting to this crisis as they have to previous devastating events, in a way, as the subtitle of her book suggests, by tapping into innovation and evolving.
"We can see the airlines moving ahead with his deep cleaning programs at airports, between flights on the overnight, making use of new materials, new cleaning methods, clever coatings, smart accessories, and so on," she says. "Then we have to look at the passengers. What are the passengers going to do to fight back against COVID? We know that passengers long to travel by air. It's likely that we're going to have to have stricter protocols for the use of mass plastic gloves, sanitization wipes, sanitization stations. Onboard, there will be less movement around the aircraft. Passengers will be sitting in their seats longer during the flight than in previous years."
Coutts Clay believes that the quality of IFE will become increasingly important. "To combat COVID-19 fears, many airlines are now placing restrictions on movement around the cabin. For example, passengers are no longer permitted to congregate in the aisles while waiting to use the lavatories, communal cocktail bars are closed, and casual gatherings in galley areas are banned. The quality of seat comfort and the standards of IFE and communications satisfaction have become even more important than they were before the outbreak of the COVID-19 pandemic."
She continues, "We know, from previous experiences across the airline business, that once seatback TV screens were installed in economy class, the whole process of lengthy flights became much easier to manage. Passengers love looking at pictures. They love being able to watch their favorite celebrities and music stars. They are quite relaxed and happy to sit for several hours with good IFE in front of them. While some people brought books or their games and their entertainment forms without IFE, it was challenging for flight attendants. The urge is to get up and wander around. Children were difficult to deal with because they became bored. Also, IFE can play a great role on the information front. For instance, it would be possible to have regular reminders popping up, as a notice on the screen reminding passengers of healthy flying habits. 'Have you sanitized your hands? Do you need any more plastic gloves?' Questions like that, to keep the passengers engaged and make the passengers aware that the airlines are interested in helping."
Coutts Clay believes this communication level can help passengers understand new onboard service protocols and see them as helpful rather than restrictive. "Meals can be served individually at different times. Because with communications onboard, passengers will be able to ask for their pre-packaged and boxed meals. We won't have this ritual where everybody gets served at the same time in economy class. It'll be more like a premium class, where passengers can ask for meal service when they want to have it. There'll be a different atmosphere onboard."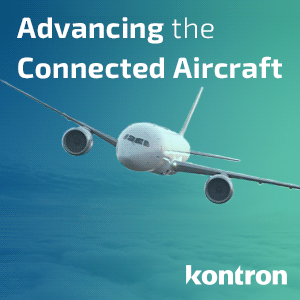 More effective IFE-enabled communications will also alleviate stress on flight attendants. "If we can handle these communications, including requests for lavatory access, the flight attendants' work will change…aligned with the IFE messaging, as opposed to the close personal contact that was normal, pre-COVID."
While some of the strategies for managing the pandemic risk may be short-lived, with fewer restrictions required as the vaccine becomes more readily available, we asked Coutts Clay to share what long-term, lasting changes she expects for passenger experience.
"We've seen some of the major airlines appointing cabin hygiene Czars, wellness ambassadors, and other top-level jobs that relate to cabin hygiene," she says. "I think that's going to be with us forever. I'm pleased to see [airlines] flag cabin hygiene up at a high level. Of course, cleaning won't go away; it will be with us now as something essential."
The airline industry's push for innovation will endure, not just despite hardships but perhaps because of them. The industry forged from overcoming the seemingly impossible and ensuring people can fly en-masse around the world is both frail and remarkably reslient.
"There are bound to be new products coming onto the market," says Coutts Clay. "There are important links to be made with the medical experts and the medical organizations so that they can give professional guidance to the airlines. For the first time in history, we're likely to see marketing people keeping in consultation with medical organizations so that new developments can be handled professionally and implemented in a practical way onboard the aircraft."
And beyond COVID-19, other market trends will also shape aviation and what passengers expect from their favorite airlines.
"In the past 20 years, the ascendancy of the behemoth Amazon has resulted in a relentless focus on product delivery," Coutts Clay says. "Having been sequestered in their homes during extended COVID-19 lockdowns, consumers have become accustomed to next-day arrival of their online purchases. The general expectation is to enjoy instant product gratification — at a level that did not exist pre-Amazon. The overriding desire is for immediate utilization of goods and services that have been paid for — with no extraneous complications."
"In all classes of service, there will be many post-COVID-19 airline passengers who will assume that their inflight experience will unfold seamlessly and directly — for their benefit," she adds.
"Airlines will need to review, rethink and recalibrate the delivery aspects of classic onboard operating models. For example, passenger boarding, stowage of carry-on baggage, provisioning and serving of food and beverage, the technicalities of IFE and communications systems, access to lavatories, freedom of movement around the cabin, transiting galley areas, and the disembarkation process at the end of the flight. The 'new air travel normal' will certainly present major ongoing challenges for designers of jetliner cabins."
Related Articles:
Featured image credited to Jennifer Coutts Clay