It seemed unusual at first, but now many airports and airlines offer some form of pre-flight COVID-19 testing to passengers. In some cases, the tests are very fast and are free.
The next new amenity to land: COVID-19 vaccinations at airports.
Right now, there are a handful of airports around the country where the public (in some cases only airline employees) can line up to get their vaccinations.
Here is what we have found so far:
Delta Air Lines
In Atlanta, Delta Air Lines is hosting Georgia's largest COVID-19 vaccination site. As of 22 February, anyone who falls within the current state guidelines can use the mass vaccination drive-through lane on the Delta campus or arrange for an appointment to get vaccinated inside the Delta Flight Museum.
"We're proud to partner with Governor Kemp and his team to accelerate vaccinations and save the lives of countless Georgians," said Delta CEO Ed Bastian in a statement. "We hope this model can serve as a blueprint that can be replicated in other states."
American Airlines and United Airlines vaccinating employees 
This week both American Airlines and United Airlines began offering vaccinations to team members at Chicago O'Hare International Airport (ORD).
United opened a reservation-only vaccination site for airline employees in the bag claim level of Terminal 2 at ORD. At first the clinic was only open to employees who met the city's eligibility criteria – people who live and work in the city, are at least 65 years old, or a member of the flight crew – but now that list has been expanded to include all employees based at ORD who work in any role.
Airport drive-through sites 
In Oregon, a drive-through vaccination site is set up at Portland International Airport's 22-acre Red Economy Parking Lot, which has been closed due to the reduction of travelers.
The project is a joint effort of the Port of Portland, the American Red Cross, and the Oregon Health Science University with the target of vaccinating up to 10,000 eligible patients with appointments each day.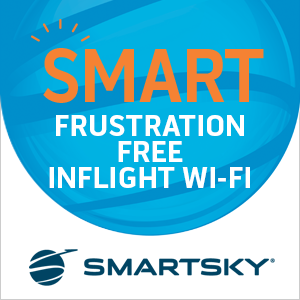 Washington's Arlington Municipal Airport, about 40 miles north of Seattle in Snohomish County, is currently hosting the state's largest vaccine site on one of its closed runways.
"The other two runways are active and are separated by traffic barriers to keep planes and cars apart," said airport director David Ryan.
"This is also the area where the annual Arlington Fly-In occurs so there is access to electrical power."
Ryan reports that the site, which is a partnership with the county's Department of Emergency Management and the Health Department, has been running a few days a week for about a month.
In mid-February, San Francisco International Airport (SFO) partnered with the County of San Mateo to operate a mass vaccination site in one of the airport's multi-level long term parking garages, vaccinating about 12,500 eligible people with appointments over four days.
The garage will be used to administer the second dose to this group over a three-day period, beginning 12 March, says SFO spokesman Doug Yakel.
"We've got to get shots in arms, and SFO is the perfect location to stage this mass vaccination effort by the County," explained David Canepa, president of the San Mateo Board of Supervisors.
"We need to end COVID and partnering with SFO will allow us to do just that. If this pilot proves successful, as I'm sure it will, it will allow us to scale up the operation at one of the nation's greatest airports as more of the vaccine becomes available."
Vaccination site in a hangar 
And on Wednesday, 3 March, DuPage Airport, a general aviation airport 30 miles west of Chicago, created a pop-up vaccination center inside a hangar.
After the city of West Chicago and drug retailer Albertsons secured vaccines, the DuPage Airport Authority cleared out and relocated several aircraft from a 32,000 square foot hangar. Ten vaccination stations were then set up inside the hangar and more than 2000 doses were administered between 8 a.m. and 5 p.m. Everyone who received a first dose of the vaccine in the hangar will go back to DuPage Airport in three weeks for their second dose.
Related Articles:
Featured image credited to SFO