COVID-19, and its effects on the aviation industry, are unprecedented. Airlines have been scrambling to continue flying while keeping passengers and crew safe, which in most cases means minimizing interactions wherever possible.
For the most part, passengers have been content with this approach: the coronavirus crisis has meant a reset in many of the ways we live our lives, and the way we travel has been no exception.
In terms of inflight service, some airlines have gone the way of handing out inflight food before boarding, while others have cut back their onboard service to the bare minimum of passing passengers a boxed meal with a bottle of water. Some carriers have reduced or removed the service of beverages in-flight, whether soft drinks, alcohol or both, and some have restarted that service.
Look! The flight attendant are presenting passengers with CEAir "Yi Cai Edainty" series airline meal. It's designed for passengers' nutrition during this special time. While optimizing the passenger experience, it is also a new attempt to enrich in-flight catering services. pic.twitter.com/8KD2nCDXK5

— China Eastern Airlines (@CEAirglobal) May 14, 2020
Inflight catering has always been under a food safety microscope both literally and figuratively, and its staff is used to wearing personal protective equipment at work, but much of the economy has seen disruption, particularly supply chains.
By and large, passengers understand all this, and are realistic that disruption to the norm is only to be expected. It's easy to paint anyone complaining with the brush of entitlement, at least for now, but for airlines it's probably not the wisest choice, given that airlines need every customer they can get at the moment, and especially those who are able to spend up to premium tickets. And for many passengers, needing to know what airlines are providing in the way of food and beverages isn't just a nice-to-have: many folks have allergies, medical needs or other reasons to need detail.
As time goes by, people make adjustments in their own lives, and flying in the age of COVID becomes more routine, it's not unreasonable for passengers to expect airlines to at least be able to say what travelers can expect on board, in enough detail for people who want or need to make alternative arrangements to do so.
By and large, many airlines are doing a good job explaining how they're cleaning planes, and some are doing well in explaining how and where inflight service is being reduced. British Airways, for example, has a dedicated webpage about its new, simplified service. In another example, Finnair has a detailed list of what drinks to expect.
Customers appreciate knowing the whys and wherefores for service changes, because the logic is not always visible, to say the least. Why, for example, are many airlines offering only a limited selection of beverages?
There could be many good reasons, of course: space in carts given over to cleaning items, supply chain issues in provisioning outstations, galley room needed to ensure distancing, or a desire to avoid open containers.
But there could also be some reasons that might seem less acceptable to passengers, especially those buying premium tickets at prices that have not become less premium commensurate to the level of inflight soft product. It isn't wise for airlines to be — or to be seen to be — as ripoff artists, keen to cut anything that can be cut, whether that's expensive experienced staff on higher legacy salaries, a hot meal or a nice glass of wine.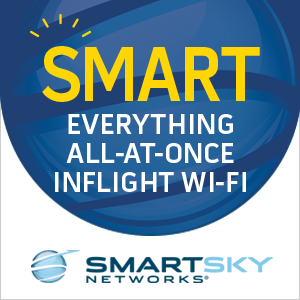 It would be helpful to explain anything seemingly illogical, because airlines do not exactly have a deep reserve of traveler goodwill, with many still owing refunds for cancelled flights amid the pandemic.
This doesn't have to be especially detailed. It could be as simple as saying "we've made as much of our meal prepackaged as possible to minimize contact time, so you may see X instead of Y", or "like many businesses, our supply chains are experiencing disruption, so changes may happen at short notice, and we ask you to bear with us", and "we will try our best to deliver any special dietary requirements, but at the moment these are sometimes hard to get on board, so you should take steps to ensure that you don't need to rely on the food on board if our offerings aren't suitable for your needs".
Many passengers were nervous flyers even in the best of times, and many passengers — indeed, many people in general — have a higher level of underlying worry, anxiety and fear at the moment. A good way to reassure them and to reduce it is to provide helpful information.
That's not just explaining what the airline knows: it's also being clear that this is a very fast-changing situation, and being realistic that there's disruption. It feels honest. It feels open. And it feels like airlines and passengers are in it together.