Coronavirus claimed UK regional airline Flybe on 5 March, when the ailing carrier collapsed into administration, taking many of the country's domestic routes with it. Four months later, Blue Islands invited a small group of journalists to its new Southampton Airport base to celebrate the operator's first step in restoring that connectivity.
Headquartered in the Channel Islands, Blue Islands flew two ATR turboprops in Flybe colors, linking Southampton and the Channel Islands as a franchisee since 2016.
The 9 July media event marked the airline's first ever basing of an aircraft away from the Islands and imminent launch of services from Southampton, Exeter and Bristol. The subsequent announcement of a partnership with Loganair has extended Blue Islands' reach across the UK and beyond.
The promise of taking what would be my first flight since October 2019 made the long drive to Southampton worthwhile, but the day produced several unexpected AvGeek highlights.
I thought it was important to experience flying with a face mask, and on the 30-minute hops between Southampton and Exeter it was fine.
Would I be similarly nonplussed after Vegas-New York-London, my previous trip? Probably not, but I reckon it's bearable, and I'll have to get used to it.
My first visit to Southampton Airport found it very quiet. But it might be one of the few UK airports where the terminal genuinely is a "short walk" from the rail link; I could see trains from my perch outside departures.
But with the terminal working reduced hours and Blue Islands' desire to have our group on the ramp edge when the newly repainted ATR taxied in, flying from Signature Flight Support's Southampton FBO was the day's only option.
Signature's staff, under station manager Chloe Hornbuckle, may have been fewer in number than pre-COVID, but it gladdened my heart to see so many women among them.
The resplendent ATR arrived exactly to schedule, its crew emerging as an interesting 50:50 mix of hugely varied experience. Up front, youthful First Officer Holly Freeman joined Captain Spencer Raynes, while LLoyd Collins, head of inflight, worked the cabin alongside flight attendant Dulcie Bradley-Barratt.
Could the day get any better?
Yes, actually, when a glorious Learjet 45 landed. In a beautifully choreographed demonstration of business aviation as a global enabler, UK Border Force officers were on the ramp before Hornbuckle's team had the Learjet chocked, and its passenger was cleared and through the FBO in minutes.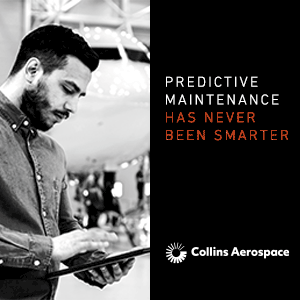 I'd become distracted and more so after a PC-12NG emerged from the hangar next door. Although it changed hands since I made its acquaintance in October 2018, this was the Pilatus I rode on a magical 'mountain safari' through the Swiss Alps.
Inside, Blue Islands' ATR 72-500 was spotless. I had no concerns about cabin cleanliness or hygiene, but noted the scuffs and frays of a hard-worked aircraft. With 11 of us socially distanced around the center of the 70-seat cabin, there was plenty of space, although with two-abreast seating and welcoming cabin crew, Blue Islands' ATR would make for a comfortable ride regardless.
The importance of regional services to smaller airports and surrounding communities was reinforced by the modest posse of TV news and airport personnel awaiting us at Exeter. There, we appreciated the hospitality of the airport's XLR Executive Jet Centre FBO, the historic photographs adorning XLR's walls meaning I only noticed the visiting Longbow Apaches as we were leaving.
Takeoff for Southampton was every bit as sprightly as it had been outbound, the cows grazing beyond the airfield perimeter blurring as the ATR accelerated. The last time I'd seen cows from an airplane I'd been sitting in that PC-12.
It was good to be flying again, great to be AvGeeking, and a privilege to witness first-hand an historic moment in the rebirth of UK regional operations.
Image at top: Blue Islands ATR 72, G-ISLK, debuts its new livery at Southampton. Image: Blue Islands/Stuart Martin Photography
Related Articles: