LONDON — The launch of any new Virgin Atlantic cabin is awaited with bated breath in the UK, and in the passenger experience industry more widely. This innovative airline, with its sprinklings of glam, high-fashion uniforms and sense of style has always shot for the moon with its premium passenger experience — even if, as with its last A330 business class, it sometimes misses.
That's perhaps why it was so odd to see Virgin moving from the designer boutique model to off-the-rack with its new A330-900neo aircraft. In Upper Class, the seat is Thompson Vantage XL+ staggered doored mini-suite, in premium economy it is the Collins MiQ recliner, and in economy it is the Recaro CL3710 full-featured economy class seat. 
These are all well-established, solid products that should pose no problems in certification or — unlike the 2019 Cirrus NG for the A350 — design and production. The customisation here, however, is almost entirely colours, material and finish: it's the usual Virgin sparkling mica, warm browns and small touches of red, and feels very much like a continuation of the 2019 A350 cabin — which, certainly in premium economy and economy, it is.
The Thompson Vantage XL+ seat that is Virgin's A330neo Upper Class first launched by Delta Air Lines as the Delta One Suite some six years ago. There are doors for every passenger, which solves the principal problem with this seat: the zero-sum game where seats directly adjacent to the aisle suffer from less privacy and more brushpast disturbance from crew and other passengers. 
Virgin is offering half a "business-plus" row at the front of the cabin, in the centre section only — the window seats are integrated into the front monument and don't offer business-plus. Virgin is branding this as the Retreat Suite, allowing full partner dining and the chance to spend some time tête à tête during the flight. 
Functionally, it is the same double-convertible mahjong table introduced as the VantageFirst business-plus for Shanghai Airlines in 2018. Retreat Suite passengers, Runway Girl Network is told, will also get one of the attractive red and blue cushions manufactured by John Horsfall and previously seen in the Loft lounge area.
On which note, the new A330neo Loft is oddly different to the A350 version — it's seemingly designed to avoid passengers relaxing into them or being comfortable for too long. 
This is an odd choice. Virgin has been a pioneer in this sort of third place space for decades. The most innovative aspect here is that drinks can be replenished by crew from the other side of the galley wall.
As a seat, the established Vantage XL+ is both novel and a return for Virgin Atlantic.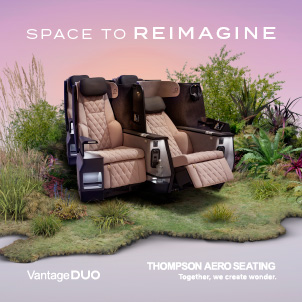 It's novel in that the airline has never itself ordered a staggered seat product like Vantage XL+ before, but a return in that the ex-Airberlin A330-200 seats it leased in for a few years were outfitted with Stelia Solstys seats. 
It's also arguably the first off-the-shelf seat that Virgin Atlantic has ever chosen — arguable because so few airlines have chosen the Cirrus NG seat from its 2019-era A350 Upper Class that it's not entirely clear how much customisation Virgin did for that seat.
Inflight connectivity comes from Viasat, which will be offering Ka-band satellite-powered service on a linefit basis for the aircraft. Virgin executives at the London launch party weren't able to confirm whether this deal includes additional satellite partner network capacity to cover areas outside Viasat's existing maps (prior to the ViaSat-3 launch or any deal with Inmarsat), including flights to South Asia and Africa. Questions to Viasat were not immediately answered.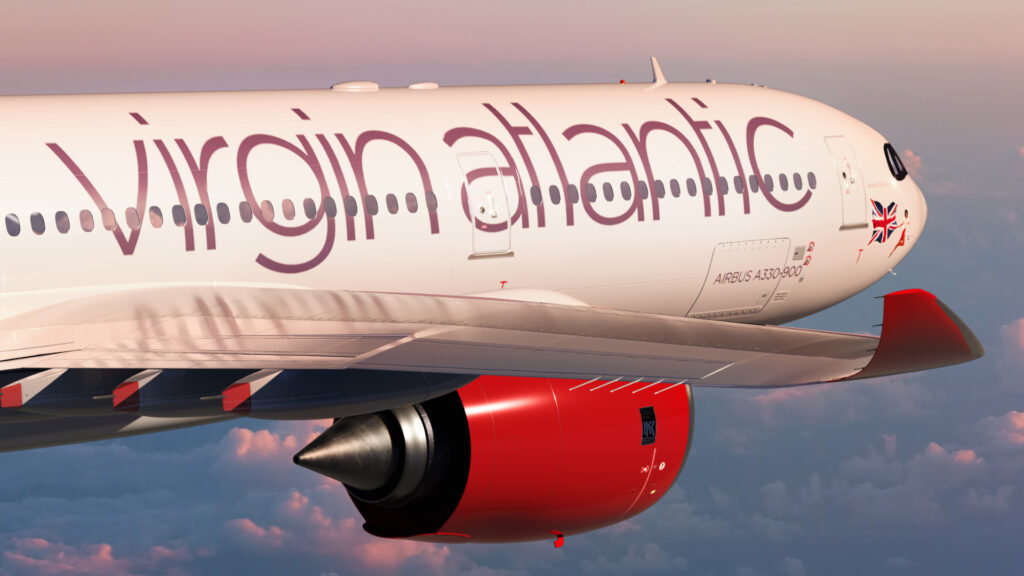 Related Articles:
Featured and final image credited to Virgin Atlantic