In economy class, for the most part, it's widely accepted that some seats within the same plane are better than others. Nobody wants a middle, for example, although window or aisle seats are not generally sold at a premium, despite efforts through the use of "preferred" or "choice" seating on the one end and the basic economy trend on the other.
On the whole, some passengers win and some passengers lose: the definition of a zero-sum game. Business class doesn't have to be like that, and on many airlines it isn't in the days of fully flat beds with direct aisle access. But, still, there are business class seat types where the issue is still apparent.
Let's take two examples from this week alone. Japan Airlines released its new Sky Suite 3 outward-facing herringbone seats (incidentally succeeding the staggered B/E Aerospace Apex-based Sky Suite) on the longhaul Boeing 777-200ER aircraft it will refit, arranged in a 1-2-1 configuration. Every passenger in this cabin, bar the ones who are close to a light, noise or traffic source like a galley or lavatory, receives the same amount of space, privacy and storage.
Malaysia Airlines, meanwhile, started flying with its latest A330 business class, an implementation of the Thompson Vantage product akin to that on Aer Lingus, in a 1-2-1, 1-2-2 configuration. It's not just that this seating pattern means that two passengers in every nine (so 22%) have to either climb over or be climbed over. There are implementations of Vantage XL — Qantas', for example — that do achieve direct aisle access for all.
The problem is that some of the seats with direct aisle access are so much better than the others that savvy travellers will spend time, effort and travel anxiety trying to snag those seats.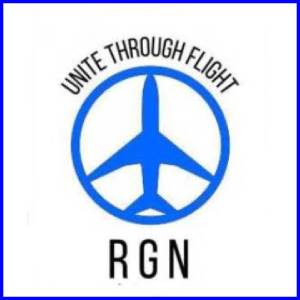 Specifically, these are the window-window seats, as opposed to the aisle-window seats, and to a lesser extent the middle-middle seats rather than the aisle-middle seats. (In the implementations of these seats where there is a "throne", like MAS' A330, Swiss' new 777-300ER or the narrowbody A321 and Boeing 757 cabins, the throne is both attractive in terms of space while seated but a negative for anyone over about 5'8" given the constraints on the footwell area.
The seats directly adjacent to the aisle themselves suffer from a significant lack of privacy and a much higher likelihood of being bumped into as passengers, crew nad trolleys make their way through the aircraft. It's often a literal hazard — I saw a flight attendant go flying as she tripped over a passenger's foot sticking out from the aisle-window seat in front of me on Qantas' new product.
This zero-sum problem may just be a fact of life with staggered seating patterns, which remain popular in some implementations for density reasons, even as JAL swapped out its B/E Apex staggered product for a herringbone. The question is, in the age of more mobile, social and vocal passengers, for just how long will business travellers be content to have to work to get a seat where they can sleep undisturbed — or will they select an airline that doesn't play the zero-sum game?