You might not have thought that China Eastern subsidiary Shanghai Airlines would be the airline to launch a new first class product on the Boeing 787-9, but indeed it has: Thompson Aero's Vantage First offering in the front row of its Vantage XL+ business class, which also comes with doored suites, another first for the Dreamliner.
There are a few subtle differences from Malaysia Airlines' A350, which also offers the Vantage First product, but in a separate walled-off section of the cabin. From the looks of things — via what seem to be renders on Sina Weibo — Shanghai Airlines' first class won't be blocked off from business class by any kind of monument or screen.
Malaysia Airlines' A350 version, meanwhile, does have a partition, which doesn't seem to have any materially different space requirements from the non-partition version.
It's certainly an odd decision on the part of Shanghai Airlines to install the product but not block it off, and I wonder whether it's part of a wider set of concerns about weight and performance on the 787-9. (Those concerns have been fairly widespread in the industry, as seen by Qantas' decision to cut weight in its premium economy seats, also produced by Thompson, by installing only a 0.5A USB socket next to the inflight entertainment screen and personal electronic device holder.) Still, surely even some lightweight fabric-style screen solution, like Lufthansa installed in its Airbus A380 upper deck, should be an option.
Less odd and more impressive is Shanghai Airlines' decision to install the Vantage XL+ business class product, which features direct aisle access with doored suites, a first for an East Asian airline. (In its place, Malaysia Airlines has the standard Vantage, which does not offer direct aisle access to every business class passenger.)
XL+ is the same basic product as the Delta One Suites that won last year's Crystal Cabin Awards, and it's not beyond the realm of possibility that this is part of a product synchronisation move between Delta, its partner China Eastern, and that airline's subsidiary, with an eye to the trans-Pacific market.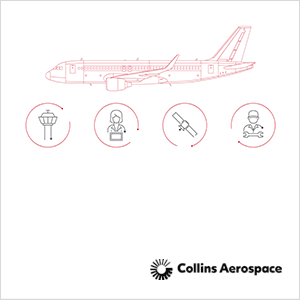 A doored suite product in business class will also help the airline in the Asia-Pacific region, where the Australian market continues to boom for Chinese airlines. Qantas is also a partner of China Eastern, although there may well be some red faces at the Red Roo that its own much-hyped 787 Vantage XL product — without the doors — has been eclipsed by Shanghai Airlines, a carrier not best known for its inflight product.
(I remember flying the airline from Chongqing to Shanghai about fifteen years ago on what even then felt like the world's oldest 757, blue water lavs and all, so it's fascinating to see the airline evolving.)
More widely, XL+ and its doors are also new on the 787-9, and indeed on the 787 airframe as a whole. There had been some speculation that this product would be too wide to fit comfortably and practically on the relatively narrow 787 fuselage in a 1-2-1 business class configuration.
Indeed, Qatar Airways group chief executive officer Akbar al Baker said only last week in Toulouse that the Rockwell Collins-manufactured Qsuite product will not fit on the airline's 787s, nor on those being handed down to Air Italy (the new Meridiana).
It's also notable that Shanghai Airlines is planning for this aircraft to be four-class, according to its WeChat. Only renders of first, business and a 3-3-3 economy class have been released, so it will be interesting to see how the carrier bridges the "comfort canyon".
Related Articles: