Airlines at New York's LaGuardia Airport have been playing a game of musical chairs (musical gates?) for years, operating some flights from one terminal and other flights from another terminal. Split operations aren't just a headache for passengers, but represent an operational hurdle for carriers at a time when operational hurdles are aplenty.
But as the redevelopment of LaGuardia inches closer to completion, a minor #PaxEx milestone was achieved on the weekend of 9 July when JetBlue Airways fully moved its LaGuardia operations to the facility's new Terminal B.
The carrier had been sharing Terminal A — also known as the Marine Air Terminal (and formerly used by Delta exclusively for Delta Shuttle flights) — with Spirit for some time. But its operation out of the MAT was limited to flights to and from Boston in the run up to this terminal consolidation.
JetBlue's move to Terminal B not only unifies the carrier's operations at LaGuardia, but also makes connections with American Airlines flights much more seamless — something that will become increasingly important as the Northeast Alliance between the two carriers matures.
Indeed, the carrier says its expansion at LaGuardia is a direct result of the alliance with American, "which creates a viable third competitor in the Northeast by, among other things, connecting JetBlue's growing network to American's through codeshare and reciprocal loyalty benefits".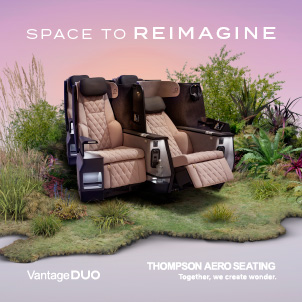 Spirit Airlines is now the sole tenant in the MAT. It operates 13 flights per day with a schedule that leads to only one departure per hour, which should create a somewhat calm and quiet atmosphere in the otherwise cramped and dingy space.
As construction wraps up at LaGuardia, passengers should begin to see a more unified experience no matter which airline they're flying. As always, though, everything is subject to change. With Frontier and JetBlue both looking to acquire Spirit, things may change yet again.
If JetBlue wins, and its offer passes Justice Department scrutiny, the carrier will have to divest Spirit's holdings at LaGuardia, opening the terminal for a new entrant. If Frontier wins, it's anyone's guess what will happen.
Related Articles:
Featured image credited to the author, Jason Rabinowitz