If you're an airline looking for a modern, elegant and amenity-packed premium economy seat, Rockwell Collins' MiQ platform — pronounced M-I-Q, if you were wondering — is among the industry's most popular, with a wide range of customers worldwide. But it's especially notable that it's the premium economy, and in some cases the domestic first class seat, for American Airlines, Delta Air Lines, and now United Airlines.
That's a remarkable success story in itself, and Runway Girl Network sat down with Mark Vaughan, vice president of sales and marketing for Rockwell Collins' seating business, to delve deeper into the design of the seat and the forward-thinking details that make it a winner among airlines and passengers alike.
Key to the design of the seat is the effective and elegant solution to the accessibility requirement that aisle seats have level access: the aisle-side armrest retracts downwards, rather than swinging up, which also allows extra width in the seat if passengers prefer, as well as enabling aisle-side passengers to simply swing their knees sideways if their window or centre seat neighbour wants to pop out rather than having to get up themselves.
Vaughan explains to RGN that the seat evolved from the late 1990s British Airways Club World seat, a mechanical recliner produced by the seatmaker's predecessor company B/E Aerospace. Key to the goal was, Vaughan says, that "you don't sacrifice the business class kinematics for the economy class frame, which you might have had to do for other platforms."
"Fast-forwarding to about five years ago," Vaughan explains, "we wanted to ask ourselves the question: what's the market going to look like for narrowbody business? For premium economy, what might things look like in four to five years time in terms of where the market is going? When we were designing the seat, we agonised a lot about future trends: should we incorporate them into the design or not, and what impact that would have to the seat."
"It quickly became clear to us that this was an impossible task," Vaughan says, "so we designed modular elements into the seat, like the seat console, and preserved space elsewhere in the seat frame where future features, and technology could be incorporated. A good example of this is the requirements from airlines and their passengers and the amount of power they would need."
It's not just the evolving number of different types of socket, like USB Type C, although that's certainly a benefit of the design. It's the fact that airlines are starting to want multiple power sockets, located in different places within the seat. In designing the flexible seat centre console, the then B/E Aerospace certified the console for a variety of weights, features and uses, enabling a variety of options.
That flexibility also allows Rockwell Collins to add new options in the event that a customer like Hawaiian Airlines decides not to take seatback (or, in this case, seat-console) inflight entertainment, re-using the space for something new.
For Hawaiian, Vaughan says, MiQ gave "the ability to not detract from the functionality of the seat and the location of the buttons, while using the front face of the console for water bottle stowage for two good-sized water bottles, with some styling around that, and lighting, that makes it look fresh and different."
Ensuring that the certification and recertification processes in particular are smooth, especially as passenger demands change over time, has been a key focus, and a detail that many seatmakers have not always got right — to their and their customers' detriment.
Responding to those passenger demands Rockwell Collins is seeing an increased focus on individual privacy for travellers, balanced with the desires both to be able to socialise with fellow flyers if travelling together, and to enable the inflight service to be carried out effectively. As a result, the seatmaker is working on new designs to add privacy options into the seat backrest.
However, as Vaughan emphasises, "any time you add something to the backrest, you are adding items of mass and attachment that need to be carefully designed to be strong enough to meet the vast array of technical and certification requirements."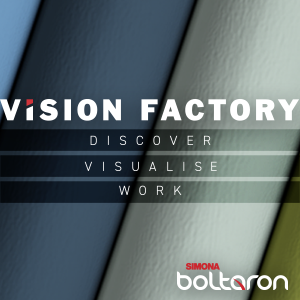 Vaughan gives the example of foot and leg supports in a variety of combinations of a footrest, legrest, and foot bar. "We've made sure that the tested weights allow for those kind of things, so we have allowances and limits in terms of what we can add from a weight perspective that become more substantiation rather than certification."
"Additionally," Vaughan highlights, "it must be designed in an optimal way to allow ease of use for the passenger." That ease of use — and indeed the ability to notice the existence and functionality of a feature — is a key detail to get right, as United Airlines' invisible cocktail table shows.
The industry's response to MiQ has been evidently positive, but it's the design language that has most surprised Vaughan, he explains. "We were pleased by the response to the aesthetics of the seat. It's quite a bold look, and more in the Apple mode in terms of how it's aesthetically proportioned, rather than being more curvilinear."
The passenger has to be comfortable, Vaughan says: "that's a given, but not forgotten. But we're pleased with aesthetic response because that's what draws people in to make sure they feel like they're sitting in something that's more than just an economy class seat."
Related Articles: