Like many folks in aviation, I'm often asked to describe the best flight I've been fortunate enough to take. The answer? It's complicated, because I've had the absolute pleasure to enjoy passenger experience from row 1 to row 99, upstairs and downstairs, from luxury airline to low-cost carrier, Airbus A380 to Convair 580, and everything in between.
As an aviation journalist, too, I've been lucky enough to experience all kinds of unusual flights: from flying FAB-FAB (that's the code for Farnborough) on the plane now known as the Airbus A220 and the Embraer E190-E2, to being on the first commercial flight of the then-Bombardier C Series, as it flew airline CEOs from an IATA meeting in Dublin to a Star Alliance meeting in Zurich — including, to whoops of delight from those on board, the full-throttle, double-rotate London City-style departure.
The sheer excitement on board this kind of flight, as well as the enthusiasm of the airframer staffers and crew, not to mention the rare joy of an open flight deck, certainly put these flights up there on the list.
Indeed, as a flyer of a certain age, I'm equally lucky to have grown up at a time when inquisitive kids were made very welcome in the flight deck. Some of those flights are my favorites: long westbound transatlantic afternoons talking to pilots (and, showing my age, flight engineers) about aviation as I became more and more enamored with the industry.
But as much as spending time at the very front (or very top) of the plane was a pleasure, so was sitting at the very back, spending time chatting with cabin crew in the breaks between service, and becoming fascinated with the details of the passenger experience.
As part of that fascination, I of course have to say that some of the best flights I've ever taken were in first class, thanks to a surfeit of frequent flyer miles and, very occasionally, a media upgrade. It won't be shocking that Singapore Airlines first class is very, very good, or that the Japanese meals on both All Nippon Airways and Japan Airlines are extraordinary.
I'm grateful to have been able to experience some of the most thoughtfully designed passenger experience in the sky: Finnair's business class, for example, which balances delightful Finnish touches with an elegant and refined service, all the way to the EVA Air Hello Kitty jets and their unashamed kawaii cuteness.
But some of my most memorable trips are further back in the aircraft, too. British Airways' Airbus A380 upper deck premium economy product, for example, offered a comfortable lazy afternoon westbound from London to LAX enjoying a wealth of historic documentaries about the airline and its predecessors. (ANA's bespoke inflight entertainment content, too, is wonderful.)
In more barebones travel — and on what I didn't know was going to be my second-to-last flight before COVID-19 struck — UK holiday airline Jet2 excelled with their cheap-yet-cheerful passenger experience: sometimes that plastic cup of inexpensive bubbly with the sand still between your toes and your nose still slightly sunburned really hits the spot.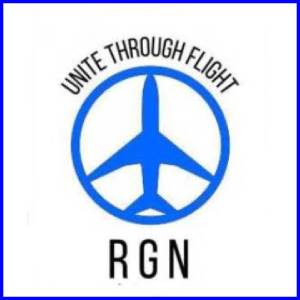 Japanese LCC Peach, too, also often comes up when people ask that question: its cute pinks and purples, with peach-flavored everything and Osaka-flavored limited-time everything else, make flights on board stand out.
Tiny regional airline Air Dolomiti, too, sticks in the memory, with its little Embraer E-190s in their signature teal, with cheery flight attendants topping everyone up with Prosecco, making even an hourlong trip a snapshot of delight.
And that's the thing: the crew are such a massive part of the equation that it continually fascinates me how some airlines are able to attract, train and retain amazing crew — in every class of service — to remain head and shoulders above the rest.
At least, that's what I would have said last year. But after all that 2020 has brought us, I think I know what I'm going to answer the next time someone asks me what the best flight I've ever taken was: it's going to be the first one I board where I feel safe to fly again.
Related Articles: