The COVID-19 pandemic has brought many consequences to aviation, and one has been a spike in demand for personal protective equipment (PPE), disinfectant and hand sanitizer for use on the aircraft. Securing supplies has been complicated enough, but Finnair is going further than just ensuring it has enough supplies to fill the "Clean Kit" it is handing out to passengers: the airline is supporting local businesses and reducing its ecological footprint in the process.
The kit contains two sachets of hand sanitizer, an isopropyl wipe to use on surfaces like tray tables and armrests, an information leaflet about the protective measures in place, and a small paper envelope (with a pattern from Finnish textile and print designer Reeta Ek) to contain items as waste. While Finnair asks passengers to bring their own masks, it has a supply of the same masks used by crew on board, all of which are sourced and manufactured in Finland.
David Kondo, head of customer experience product design, tells Runway Girl Network that "we've changed a number of our processes in response to COVID-19, particularly with increased cleaning measures and reducing and minimizing contact in the air and on the ground. By distributing the 'Clean Kit' we provide even further reassurance to our passengers. It's a very visible and tangible token of our commitment to the safety of our customers and a safe flying environment."
There are certainly challenges to deciding on the items to be included, especially around what kind of materials or solutions are safe to be applied to seats, covers and structures in a disinfectant wipe.
"There are plenty of sensitive components on an aircraft and around your seat area so we needed to be very careful with what we were applying to these surfaces to avoid corrosion, discoloration or damage of parts. The airframers had guidance and standards in place but it was a pretty extensive procedure that certainly was not designed for passengers to be doing every flight," Kondo explains.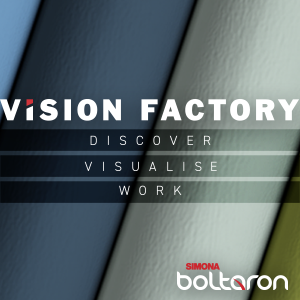 Finnair consulted widely with airframers, inflight entertainment system suppliers, partner airlines and seat manufacturers to arrive at the decision to use isopropyl alcohol. That's a basic commodity product, but one that has been and remains in shortage within Europe, so it is the only part of the kit that Finnair could not manufacture locally — although the airline is trying to do so. But why even try, when it's not like any airline has a shortage of aircraft to use to transport it?
"An important part of sustainability," Kondo says, "is sourcing and transport of goods for your business. The 'Clean Kit' proved to be a good test case of just how far we could take sourcing locally. The kit was also developed at the peak of demand for PPE and hygiene products and the quotes and lead times from overseas were quite challenging so in this case it actually made sense to source locally."
Surgical masks, for example, spiked in demand, with little or no price capping and high minimum order quantities, so Finnair found a domestic supplier to reduce lead time and price.
In a similar shortage was hand sanitizer, so Finnair turned to its gin supplier, Kyrö, which pivoted from making award-winning booze to producing alcohol hand sanitizer. When Finnair spotted it, Kondo says, "it was a partnership that made complete sense and a fun extension of the other products that appear in the Finnair customer journey."
Finnair highlights the benefits of local sourcing and production: shorter lead times, more cost effective transport and a smaller environmental footprint.
"​A key challenge," Kondo notes, "is the labour cost in Finland, which is relatively high. Individual commodity products are fine but once you involve labour — for example packing of the kits — then the price starts getting quite high. This has probably been the biggest challenge with the current kit as the labour is the single largest cost component of the kit."
Aviation will be forever changed by COVID-19, and it will need to return cleaner (literally and figuratively), greener and as a more responsible industry. Local sourcing like this seems set to be part of the picture.
Related Articles: