It's no surprise that Singapore Airlines, renowned for its attention to detail and customer service, provides an excellent first class product. But despite a relatively old product that first débuted in 2006 on a recent flight between Singapore and Tokyo Haneda, I was remarkably impressed by not just the usual Singapore Airlines soft product flair, but by the amount of longevity that thoughtful design had given these seats.
But first, to the airport. After enjoying the excellent if now dated Private Room lounge, I headed for the gate. Security at Singapore's Changi Airport is carried out at the gates, without a premium queue or fast-track, making this one of the relatively few areas where Singapore Airlines could improve its first class passenger experience.
On boarding, the Singapore Airlines crew #PaxEx magic began, with an escort to my seat (1K). Despite being struck by the large gap left between the front of my seat and the bulkhead wall — the result of a decision not to change the monuments during the 2006 refurbishment when 18 older first class seats were swapped for eight newer models — I found the cabin airy and spacious, and was actually surprised by how private the seat felt, given that it was staggered away from the one across the aisle.
The crew swiftly offered to take my jacket, and I relaxed into my seat with a glass of the 2006 Dom Pérignon. This relatively regional first class product is a couple of generations behind SQ's latest seats, not least because it's not a suite, but it has held its age well, despite a little too much dusky puce shrouding on the seatbacks.
The super-wide seat comes with a leather bolster cushion in place of the armrest offered in its successor, the Suites seat. I was curious as to how this would work in practice, but was struck by how comfortable it was to curl up in a variety of positions with the bolster and the pair of pillows provided. Truly, designing in that flexibility is clever.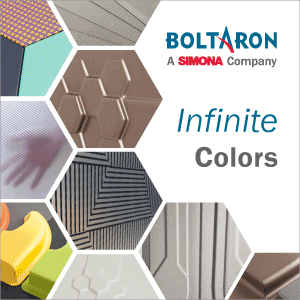 In seat mode, it reclines amply, with a comfortable legrest that raises up. As someone over six feet tall, I'm always delighted when seat designers include a full range of motion for taller passengers in their products. Even with brand new products today, this is regrettably not always the case.
To turn it into a bed, like all Singapore Airlines longhaul business and first class seats, the back flips over to provide a differently cushioned sleeping surface, which the crew were happy to set up for me in the spare seat behind mine for convenience. I think the flip-over option is excellent, but recognise some passengers find having to stand up before lying down an inconvenience.
I was surprised to find the bed more comfortable than its Suites equivalent, mainly due to the extra width (particularly at shoulder-level for this front-sleeper) over the 2007 A380 product, which feels a little bunk-bed compared with the 777-300 product, which felt more like a king single plus. I was truly taken by the clever seatbelt hole designed into the mattress pad — genius.
The inflight entertainment system has clearly received some software updates since it was installed ten years ago, although it strikes me that it is overdue for an upgrade to bring a larger, HD screen and better definition content. While the recent PBS American Masters Carole King documentary I watched was an excellent choice, it was grainier than a motel cathode-ray TV from the 1990s.
It feels almost cliché to praise Singapore Airlines' superlative catering, especially out of catering subsidiary SATS' home base. It's certainly cliché to have ordered the signature Lobster Thermidor, but it was absolutely delicious nonetheless, even after I plumped for the succulent chilled lobster medallions to start. Chacun à son gout, as the French say.
But the real surprise of the meal was the pea soup, which was perfectly balanced, featured real depth of flavour, and was cleverly presented with some Godzilla-sized croutons.
I was delighted, too, by the nutty, unusual tête de moine cheese, which I had enjoyed previously this year in Switzerland and which featured on one of Swiss-the-airline's cantonal specialty first and business class menus. SQ's caterers are certainly doing something right.
Relaxing after lunch with a series of cups of tea and glasses of bubbly, I enjoyed working my way through the Singaporean TWG tea selection, which is always a pleasure to find.
But the crucial reason to fly Singapore Airlines' first class, to my mind, is the consistency of excellence provided by the cabin crew. There's something about the extra training SQ provides for its flight attendants, and the thought that is given to the soft product, that really makes the experience stand out. All three of the flight attendants working in the first class cabin were truly excellent, and their attention to detail impressed me most of all.
Image Gallery:
Related Articles: