Anyone who has connected their oven to the Internet to cook this year's Thanksgiving turkey to perfection or used a smart HVAC system to achieve an ideal thermal comfort level for their guests, understands how the Internet of Things (IoT) can make our lives easier on the ground. But according to Airbus, these consumer expectations are making their way to aircraft cabins. That's why its teams are busy designing an ecosystem that will support a variety of IoT-enabled services in-flight.
At the heart of Airbus' so-called Airspace Link ecosystem is the Intelligent Core Management Platform or iCMP, a fiber optics-based solution that will ultimately provide the infrastructure for a digital smart platform onboard. By pulling and aggregating relevant data from sensor-equipped cabin elements and combining those with different data sources such as crew resource management (CRM) or ground operations, the iCMP is expected to drive operational efficiencies and optimize ancillary revenues for airlines whilst improving the passenger experience (PaxEx) through personalization.
During this summer's Aircraft Interiors Expo in Hamburg and more recently at the APEX/IFSA Exhibition in Long Beach, California, Airbus executives demonstrated real-life applications of its Airspace Link IoT Services, including how smart galleys and smart trolleys monitor which meals and beverages have been purchased — and which have not — to ensure airlines can better provision for the next flight and facilitate a faster turnaround at the gate. This in turn cuts down on crew members' manual processes and slashes the weight onboard, ergo creating a more sustainable flight that burns less fuel and reduces wastage.
At present, there is a lack of visibility into what is being stored and consumed, and who has ordered what. Airspace Link IoT Services can fix that problem, suggested management. The system can even offer data on a very granular level. Airbus vice president cabin marketing Ingo Wuggetzer described a scenario whereby a passenger chooses their meal from an airline menu a day or even five hours before the flight. Armed with this information, the caterer can obviously provision exactly what the passenger wants and in the desired sequence. Meanwhile, the smart trolley onboard recognizes what the passenger has consumed on their tray, and what has been left behind, further informing catering and logistics.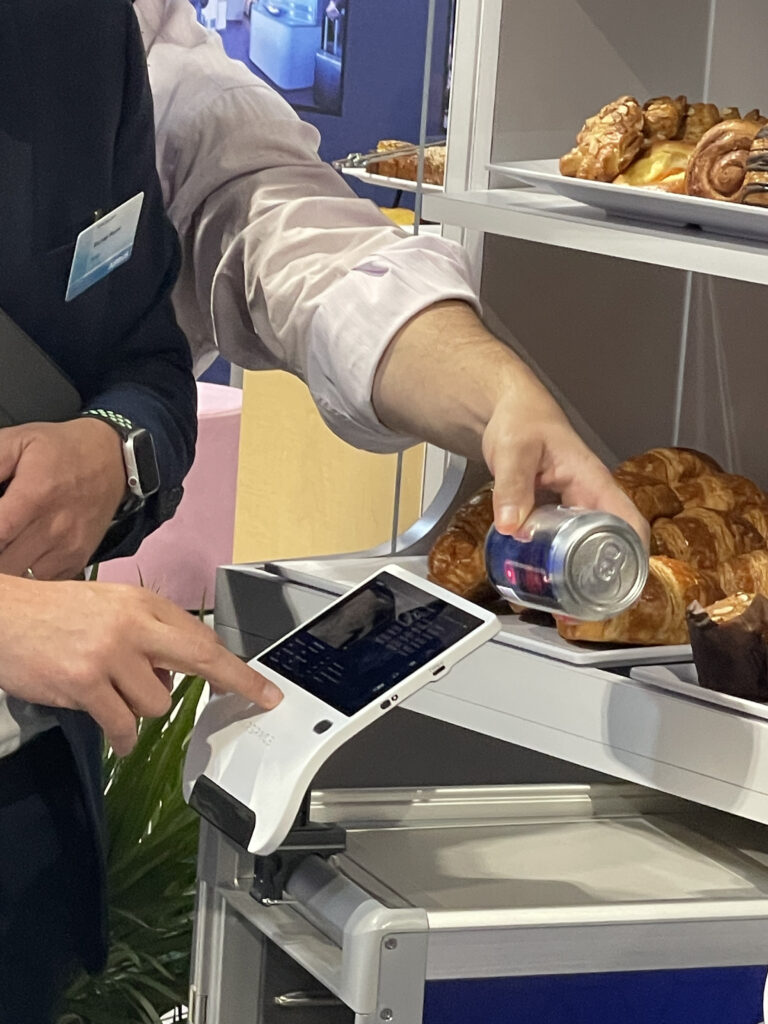 For years, Airbus has discussed how adding sensors to aircraft seats, lavatories, overhead bins, galleys and other aircraft interiors can create self-aware cabins. It has even tested some of these applications in-flight as part of its specially fitted A350 known as the Airspace Explorer Flight-Lab. But 2022 has been about putting the building blocks in place to make the dream a reality. The iCMP is now slated to debut on the A320 in 2026, becoming that 'one flexible platform that connects everything onboard'.
In advance of its debut, Airbus is already adopting an open platform approach for nearer-term aircraft deliveries. Under the Airspace Link umbrella, the airframer and its airline customers as well as their development partners can create a wide variety of apps for this ecosystem. Given the clear benefits of connecting galleys and trolleys, it is perhaps unsurprising that the first application available from Airspace Link is a 'Wireless IFE App' — delivered to the airline by one of three software partners: Bluebox, Inflight Dublin and Display Interactive — which rides on Airbus' own head-end server hardware (supplied by Kid-Systeme as part of an optional Open Software Platform known as Airbus OSP). The server is available for linefit and retrofit installations.
Not only does the Wireless IFE App deliver entertainment and other content to passengers' own devices, it facilitates e-commerce onboard, including the ordering of food, beverages and other retail from the inflight menu.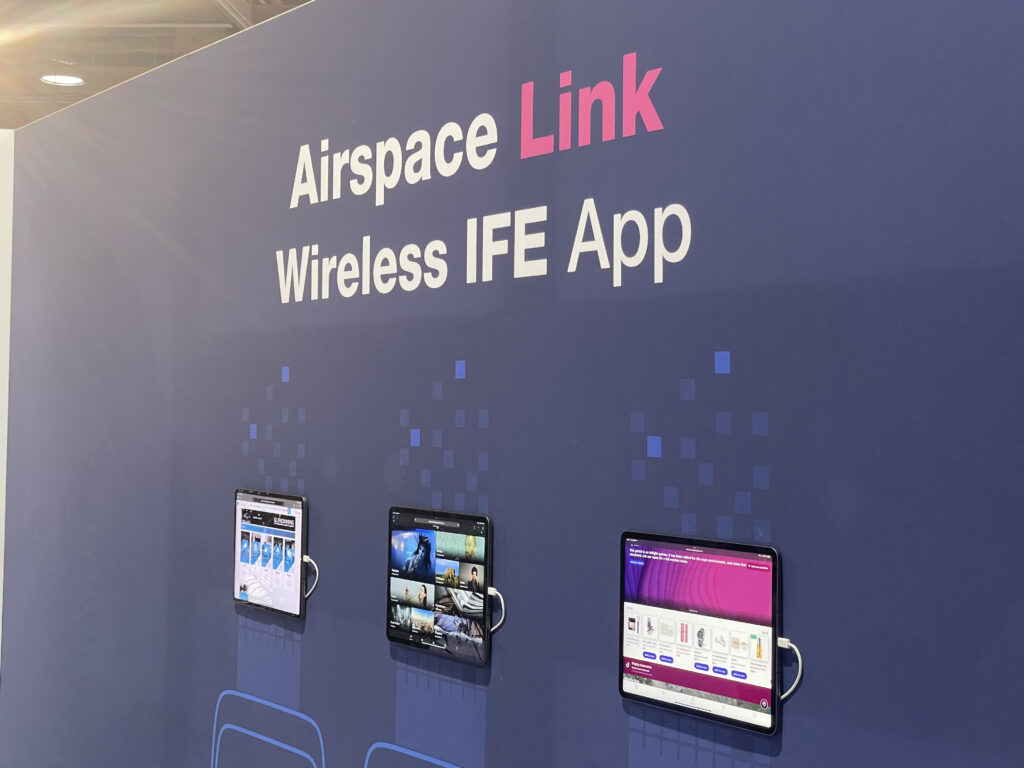 Each software partner in the program — Bluebox, Inflight Dublin and Display Interactive — will offer a slightly differentiated offering, but "by and large, we're pushing forward on things like expanding the retail capabilities", Bluebox CEO Kevin Clark told Runway Girl Network in Long Beach.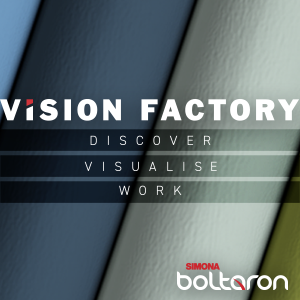 Wetlease charter specialist Titan Airways has already taken delivery of its first Airbus A321LR with Airbus OSP and Bluebox software. But Jetstar is the first single-aisle airline customer, working with partner Bluebox. TUNISAIR, a customer of Inflight Dublin, is eyeing a soft launch of Airbus OSP, revealed Airbus. And a Condor A330 aircraft will soon debut with Airbus OSP.
"This is really where for us the platform principle started," said Airbus upgrades marketing director Yannic Duifhuizen. By having one technology backbone really integrated seamlessly into the aircraft, "the airline operates the service provider that they choose" and can also swap their provider, he said.
"That is really our differentiator," he continued. "Many other of the friends you see around us, you know they of course deliver the service with their embedded hardware. We are breaking that, the bundling aspect of it." A retrofit option for non-Airbus fleets, called GeniusLINK, is also now on offer.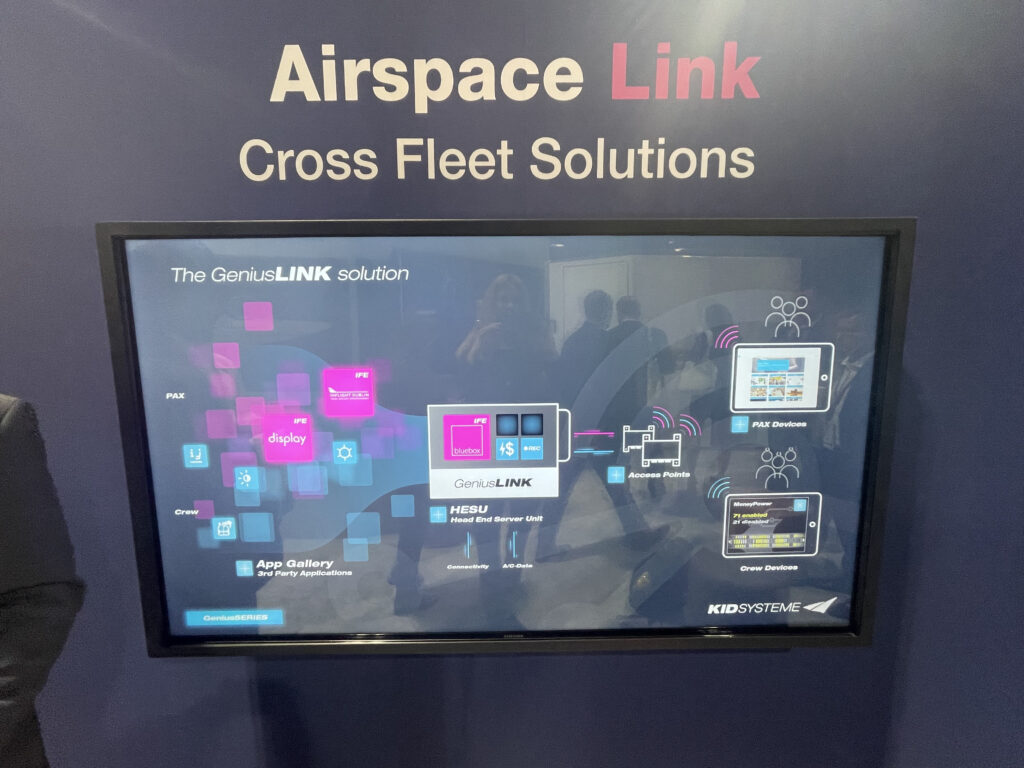 Live inflight connectivity also has a role to play in this digital smart platform, with Airbus announcing at the APEX/IFSA EXPO that it it is building out its Airspace Link HBCplus, supplier-furnished high bandwidth connectivity program to include satellite operator SES as a Ka-band managed service provider, in addition to Inmarsat with its Global Xpress service. In a similar vein to how Airbus OSP enables participating airlines to swap software partners without changing the linefit wireless IFE hardware onboard, HBCplus enables participating airlines to switch bandwidth suppliers without changing the linefit IFC hardware on their aircraft.
But while it makes sense to use IFC to support real-time credit card transactions and transmit other ops data in-flight, Airbus executives reiterated at EXPO that most of the IoT Services data gleaned from Airspace Link can be offloaded at the gate.
At the end of the day, said Wuggetzer, the broader Airspace Link program is about providing "flexibility and choice to our customers". While Airbus is still building up this ecosystem, it is "ramping up partners in all fields" including for its IoT Services, App Store and inflight connectivity suppliers, he revealed.
Related Articles: