When you think "galley insert", you might think of industrial design that could charitably be described as "industrial chic", replete with brushed metal, controls designed to be hard-wearing rather than elegant, and probably lacking a little (or a lot) in controllability. The culinary results, of course, are the butt of jokes the world round.
But a quiet revolution in onboard food and beverage preparation is taking place, offering new functionality, precision engineering, an updated look and feel — and, crucially, better results. Runway Girl Network sat down with Brian Schmalz, vice president for sales and marketing of galley inserts at Collins Aerospace, and Safran Cabin's senior manager of product development and marketing for commercial aircraft inserts Ricardo Park, to talk about the latest developments.
"Conceptually," outlines Collins' Schmalz, "galley inserts are often viewed like appliances used in a commercial kitchen or a restaurant, but it's actually more than that. For example, think about what you see when you stop in to a specialty coffee shop for a cup of coffee or a cappuccino on your way to work in the morning. You see equipment that's big, it's heavy, it's a lot of metal. It's sitting on a counter where it's exposed to cooling air on at least four sides if not five sides, it's connected to a filtered and softened water supply, it's connected to a stable 50 Hz or 60 Hz power supply depending on where you are in the world, and it's operated by someone who's primary responsibility is to use that equipment, including performing daily preventative maintenance."
On the aircraft, though, "what we have to do is shrink that equipment down to a fraction of its size, change a bunch of materials to reduce weight and meet airworthiness regulations, and then put it in an enclosed cavity where it's concealed from cooling air on five sides and only exposed to cooling air one side, connected to an inconsistent and un-softened water supply and a wild-frequency power supply, and operated by cabin crew who have a lot of other responsibilities onboard versus just food and beverage preparation."
To meet these challenges, Collins presently offers three primary families of insert: the Endura family dating back to the mid-2000s, the 2014-era Essence, and the brand new Modus family. Over 140,000 Endura units are in service, with more than 20,000 Essence inserts on a variety of aircraft, including 95% of all inserts on the Airbus A350. Modus, meanwhile, is a new generation focusing on shorter-haul service or for basic longhaul use.
Inserts can be revolutionary in terms of inflight F&B, with new options on offer recently. "The Essence espresso-cappuccino machine and the Nespresso machine were truly game-changing in terms of enabling barista-quality espresso beverages to be easily prepared inflight," Schmalz says, noting that "the new Essence microwave oven just went into service last year and has had a very successful introduction."
This new oven can take plates of up to ten inches, including an optional shelf for double-loading, and varies power up to 1800 watts (more than double most domestic microwaves), including customizable menu settings.
Essence Premier, meanwhile, adds a titanium inner oven to reduce weight and improve temperature efficiency, plus "a revolutionary adaptive intelligent cooking feature that independently monitors the cooking as it progresses and makes changes as needed," Schmalz says, explaining that the oven enables "switching between steam and convection, extending or shortening times, without flight attendants needing to manually check the meals. Essence Premier ovens effectively offer a triple-benefit of reduced weight, reduced flight attendant workload, and the highest quality meal preparation."
Safran, meanwhile, is concentrating on the 'New Evolution' of its newest NUVO line of inserts, "redesigned and upgraded from our current line of products known for their simplicity and durability. We are marrying our robust engineering with high-tech features that provide more control, safety, and convenience for the cabin crew," explains senior manager of product development and marketing Ricardo Park.
While Safran will continue to sell its full line of previous-generation inserts, NUVO is the new flagship, aimed at airlines looking for a look and feel that matches a premium offering. Design upgrades include full-color displays, options for fascia and trim colors, lighting, and controls via modern-retro rotary dials.
In addition to new options like espresso makers, "from improvements to the fan motor of the oven and multi-mode chiller, to enhanced heating elements on all equipment, the NUVO series has been redesigned for improved performance and reliability," says Park. "The addition of high tech software and connectivity components, such as the NFC chipsets, provides another dimension of capabilities for the suite."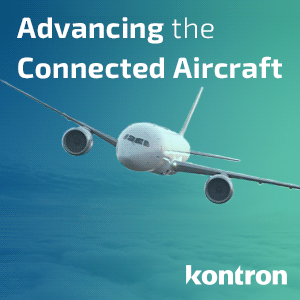 Flight attendants and maintenance engineers will also be able to control the equipment — and keep it running — via their company PEDs, with an Android-based app that pairs with each insert.
Technology is a key driver for the future of inserts, confirms Collins' Schmalz. "Computing technology is continuing to evolve very quickly. Without divulging any details regarding the things we are working on, the new Essence Premier ovens are just the tip of the iceberg."
Safran's Park also suggests we're likely to see "more connected devices and equipment," with "better communication and data shared between galley equipment and the main cabin," as well as "new equipment not seen in aerospace, and more home appliances re-engineered for aerospace use."
And it's not just in the pointiest of pointy ends either: some of the most revolutionary airlines are the low-cost airlines seeking to monetize their onboard offerings. From better coffeemakers to water heaters, bun warmers to fast chillers, more accurate convection, steam and microwave ovens with different cooking methods — and much more, including happier crew delivering a more consistent service — passengers aboard aircraft in all market segments, from LCCs to full-service airlines' premium cabins, can look forward to the benefits of this new equipment.
Related Articles: