Boeing's ecoDemonstrator program, first established in 2012, continues to advance in its exploration of technologies that can help make aviation more efficient and sustainable.
This week, Safran Cabin, Diehl Aviation and KID-Systeme each launched trials of new smart connected galley equipment on board the ecoDemonstrator.
The ecoDemonstrator is a flying testbed that explores technology that could solve a variety of real-world challenges for airlines, passengers and the environment while enhancing safety, reducing fuel consumption, emissions and noise.
The latest ecoDemonstrator aircraft type, a Boeing 777, took to the skies in July with plans to carry out tests for a total of 50 projects, including various digital innovations and connected cabin technologies. The latest is the "Intelligent & Smart Cabin" (i+sCabin) project developed through a collaboration between KID-Systeme, Bühler Motor, Diehl Aviation, Jeppesen, and Zodiac Aerospace (now Safran Cabin).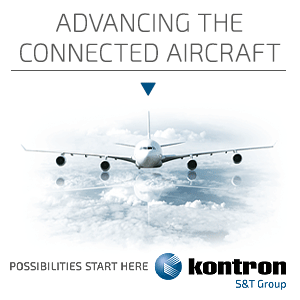 Safran's smart trolley solution SOPHY, will undergo trials as part of the company's Smart System Integrator Galley. This connected trolley collects and shares real-time data on service items and distributes data through a "mesh network". The company believes that SOPHY could help airlines better manage catering costs and avoid food waste by reducing service inefficiencies and reporting more accurately on inventory turnover.
To accomplish this, SOPHY's sensors detect catering handovers, cabin service durations, and the trolley's location in the aisle and galley. SOPHY connects to Safran's Smart System Integrator Galley which itself is equipped with an array of sensors that support data gathering on catering, and communicates with Boeing and the iCabin network through a dedicated access point. Other smart features of Safran's galley include a connected electrical oven, connected e-locks on galley compartments and integrated, connected sensors that can monitor noise levels, temperature and humidity.
Safran's Smart System Integrator Galley can also offer airlines real-time updates on cabin crew activities which could help identify redundant or low-value tasks and improve catering processes. And it offers health monitoring of galley systems to support predictive maintenance.
Diehl Aviation, meanwhile, is also testing its so-called eSmart Galley monument on the ecoDemonstrator, which includes new cabin communication architectures and smart functions to support catering efficiency and power management.
Additionally, Diehl Aviation is part of OPSTIMAL, an ecoDemonstrator research project exploring predictive maintenance of various cabin and avionics components.
Overall, the i+sCabin research project will help define the standards for connected cabin features, including communications standards, the framework for wireless sensor networks and various smart galley functions including health monitoring. Tests will continue throughout 2020 with project finalization planned for 2021.
This program is supported by the German Federal Ministry for Economic Affairs and Energy with a €3.9 million ($4.3 million) grant. Boeing and Etihad Engineering are premium corporate sponsors, and university partners include the Baden-Württemberg Cooperative State University and the Hamburg University of Technology.
The ecoDemonstrator was at Frankfurt Airport for a two-day program on 19-20 November. On the 20th, bilateral meetings between UAE and German representatives took place; the reps discussed future projects, and how they might engage more STEM students in aerospace innovation.
Also this week, the Boeing ecoDemonstrator program was recognized at the Aviation Week Laureate Awards for extraordinary achievements in aerospace in the Commercial Aviation Sustainability category, as the project explores the use of more sustainable materials and looks at improvements in cabin amenities which could make flying more enjoyable for passengers.
Related Articles: