After past external shocks that have affected the airline industry, corporate travel has usually been among the very first sectors to rebound as pent-up demand is released. In general, this has often been initially seen in the section of the aircraft (and indeed for airlines) where the seats are closest together: regular economy.
But it's possible the era of COVID-19 will be different. Given what we know about the SARS-CoV-2 coronavirus that causes the disease — namely, that it spreads principally through the air, and the closer people are to potentially infected strangers the higher the risk of infection — there's a real possibility that corporations may seek to increase distancing as part of their corporate travel policies or plans.
There is a fundamental point that corporations have a duty of care to their employees, particularly around safety when traveling on corporate business.
The extent to which this is a moral, ethical or legal obligation varies between countries and, in some cases, within regulatory jurisdictions inside some countries, but the trend is towards a greater duty.
Indeed, overall people want their employers to care more, not less, about them. And COVID-19 is such a super-generation-defining event that people will remember how they were treated during it.
Many companies — particularly larger corporations with risk and compliance teams — have a set of policies and spend a fair amount of money on ensuring that they are responsible in their duty of care to their employees.
In times before COVID-19, this might have included risk assessments around security in certain higher-risk countries or cities, or duty-hours limitation policies.
Corporate travel, and the airlines that rely on it, need to consider what that kind of duty of care would look like in a world where COVID-19 is circulating.
This could present itself in a number of ways. Corporate travel bookers might be directed to prioritize airlines that offer no-neighbor or no-middle-seat policies, or indeed to use these carriers exclusively.
At the same time, there is an amplification effect for corporate travel becoming even more restricted to crucial activities than it has been in previous recessions. On the one hand, Zoom fatigue is real, but equally a section of the workplace population who might have been videoconferencing refuseniks before COVID-19 are now habituated to the experience.
Another factor to consider is that the corporate travel that takes place in a time of belt-tightening tends to be the most important travel, undertaken by the most successful salespeople, negotiators and other executives.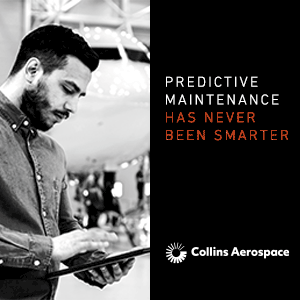 Often, these are either the folks who make the rules or can break the rules — or whose continued wellbeing is so vital to a company that it is a priority. It may also mean that the rules are bent or not entirely enforced so as not to risk the health and safety of the golden goose, or indeed its desire to lay eggs, in a time of corporate famine.
While corporate policies are likely to become more constricting in terms of class of travel, airlines can innovate down the back. Appreciating the moral and ethical questions around selling pandemic safety as an ancillary product, no-neighbor packages might well create benefits.
This could concurrently lead to an expansion in branding opacity: for example, low-cost carrier Peach's Space Seat Option, which allows a traveller to buy one or two seats next to them, doesn't sound much different from Vueling's Space One (front row), Space Plus (forward rows) or Space (exit row) — or branding like Etihad's Economy Space, El Al's SPACE or JetBlue's Even More Space.
Corporate travel bookers and travel agents, airlines, and passengers will all need to consider what this means as they seek to navigate a path through COVID-19.
Main image credit, Finnair
Related Articles: