Canadian charter company Nolinor Aviation's new leisure carrier, OWG, will offer streaming entertainment to passengers when it launches Boeing 737 service to Cuba in November.
The company has selected Bluebox Aviation Systems' popular wireless IFE solution, Bluebox Wow, for its fleet. The wifi units are portable, meaning OWG can forgo a costly retrofit of its 737s.
"These Bluebox Wow units are battery operated, and one of the benefits of our solution is that they use a removable battery – so the devices stay on the aircraft and just the battery needs to be swapped out when needed," Bluebox head of marketing Catherine Brown tells Runway Girl Network.
OWG will fly from Montreal-Trudeau (YUL) and Toronto Pearson (YYZ). Brown confirms that the Bluebox Wow boxes will be stationed at both airports. They'll deliver IFE content, such as app-free DRM movies, TV programs, and a moving map, wirelessly to passengers' own devices.
"The user interface will include our 'Virtual Seat Pocket' so in addition to the entertainment content, passengers will be able to access safety information, including COVID-19 safety measures," divulges Brown. The graphical user interface for OWG is currently in development.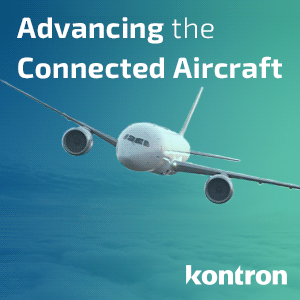 OWG's decision to offer app-free DRM content is smart. Convincing passengers to download an app in advance of their flight in order to avail of entertainment has resulted in poor take rates at other airlines. That's why carriers are either moving away from app-based entertainment or augmenting with a browser-based version for passengers.
Last fall, Bluebox customer Vistara started taking this approach, enabling passengers to watch Digital Rights Management (DRM)-protected content from a browser if their PED met certain technical requirements. US low-cost carrier Southwest Airlines is the latest operator to announce it will go app-free, under an arrangement with its IFE and connectivity provider Global Eagle.
"In the current climate, so much focus is rightly on passenger safety on board. But when we announced OWG, I said our goal is to get travelers excited again," said Marco Prud'Homme, President of OWG and Nolinor Aviation in a statement.
"With Bluebox Wow offering movies and other entertainment, passengers can look forward to their time on board being a relaxing and enjoyable experience."
Launched by Nolinor, OWG has established strategic alliances with Hola Sun Holidays and its sister company Caribe Sol in Quebec to offer direct and dedicated flights to Cuba, with holiday destinations including Cayo Coco, Holguin, Santa Clara and Varadero.
In a prior interview with Runway Girl Network, OWG said its 737 twinjets are approximately 30 years old, but that "nearly everything" about the interior is being updated to provide a modern passenger experience. For instance, Nolinor selected the lightweight Expliseat slimline for its 737s. The cabin sidewalls and galley have been renovated. And cabin lighting has been improved with LED lighting to enhance ambience.
Related Articles: