Writing about airline premium seats and service often feels like, quite literally, a first class problem. That's especially the case during the COVID-19 pandemic, and particularly when service has been pared down across the board, and aircraft with international first class seats are being retired from airline fleets at a rate of knots.
The effects of the pandemic for aviation include an accelerating effect on a number of trends in the passenger experience, including the long slow sunset of international first class services. I'm not including, here, the US domestic 'first class' that would be called business class elsewhere, or indeed the occasional niche subfleet product.
Few people will mourn the disappearance of first class, not least because few people have either had the fortune to afford it, or the time, effort and money to sink into working frequent flyer programs for point redemptions to experience it. I count myself as infinitely fortunate to have done so on a number of occasions thanks to the latter, but being fascinated by the intricacies of passenger experience — and regularly talking with the professionals who design every aspect of it — is quite literally what I do for a living.
Let's step back a moment to the fundamentals. For a substantial part of aviation outside the LCC world, the fare premiums from the pointy end of the plane are what makes much of the accounting mathematics work for the service as a whole: everything from keenly priced travel for us to visit friends and relatives, the global airfreight network delivering sensitive or urgent supplies, the work travel that keeps people employed across the world, and so much more.
And so we turn left — whether to a separate jetway or at the main door — to first class. But writing some sort of elegiac paean in these times feels inappropriate, somehow.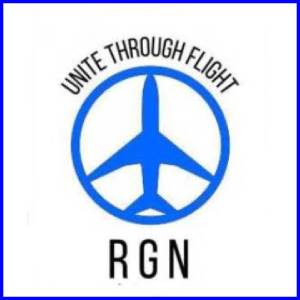 So instead allow me to share a sense of hope for the future of passenger experience: a hope that the very best inspiration from the most magical, most personalized, most delightful moments of the first class journeys that I have been privileged enough to experience will continue to spread to other parts of #PaxEx, and some examples of how that's already happening.
A signature part of first class is the personal touch given to passengers by crew.
This is obviously a lot easier when dealing with a cabin of four to fourteen rather than four hundred. But throughout the aircraft, many passengers will have stories of kindnesses offered by crew on board, and the trend of providing crew with tablets, phablets and smartphones that give them information that helps them personalize the passenger experience is a good sign.
Another signature is space and privacy, although as I experienced recently on Singapore Airlines, it's thought provoking that the older, less private products can still be excellent. This space and privacy, of course, has been spreading to business class for some time, notably since the first herringbone seats offering fully flat beds with direct aisle access in 2003 on Virgin Atlantic, and it has been accelerating through increasingly private seats to the arrival of business class suites, most recently with Aeroflot.
That said, new products will be delayed as airlines scramble to delay deliveries of new aircraft and push costs into the future, with the future of the 777X — due to début new seats such as Lufthansa's new business class — under a cloud.
Yet another signature is really inventive and delicious food with wow factor. Happily for tummies up front and down back, airlines have been really concentrating on improving meals throughout the aircraft, with Finnair's signature chefs in business class and comfort food school meal initiatives in economy.
Thoughtful showcasing of the drinks service too, has been a signature of first class, whether that's top-flight wines — even in surprising places like on Japan Airlines —  or premium juices, like on ANA. Both Japanese airlines, meanwhile, offer a signature soft drink in every class of service, whether JAL's Sky Time kiwi drink or ANA's Aromatic Kabosu.
In fewer years than most anyone expected, first class will largely be a memory, alongside Concorde, the 747, the A380 and other iconic parts of aviation history. But, it seems to me, the best bits of first class will keep flying.
Related Articles: