In the age of COVID-19, passenger hygiene has become a hot commodity. So has the amount of single-use, disposable plastic used on the aircraft even without the additional masks, gowns and other forms of personal protective equipment. But John Horsfall, the Huddersfield-based British textile manufacturer whose products appear on aircraft worldwide, has a new option to replace the polypropylene nonwovens that will be familiar from the cabin: BioFibre, a new textile made from waste wood.
BioFibre, business development manager Ellie Parks tells Runway Girl Network, "is a natural alternative to a polypropylene nonwoven — the type of disposable fabric that you see in, predominantly, economy class in airlines, and also in coaches and trains. It's usually used for making headrest covers and cushion covers. You usually see it in a white color, with maybe a small print on it, or sometimes in a dyed color that matches the cabin interior."
Polypropylene is, however, an oil-based polymer, and is — in an ideal world for an airline with high standards and conscientious staff — removed and disposed of after every flight. And a headrest cover might seem like something small, but if it's replaced after every flight the numbers add up. Imagine 300 cushion covers on a large aircraft, changed every twelve hours: that's 219,000 plastic cushion covers per aircraft, per year.
As passengers, airlines and suppliers look for more sustainable options, the search has been complex. "We found the manufacturer for this about a year ago," Parkes explains. "This particular fabric hasn't been used in airlines before. It's been used for other uses: medical, cleaning wipes, face masks, disposable gowns, things like that, mostly from a medical or hygiene point of view."
For a product that now has very serious hygiene considerations, that kind of use seems prescient today.
"We were hoping we could get something that was cellulosic, made from plants so it would biodegrade, but actually we've gone one step further, and the fabric we've got is actually produced using waste wood, so not using a virgin source, which is fantastic," Parkes explains.
The process is relatively similar to making a recycled paper: the waste wood is collected and pulped into cellulose fibres, treated with a high-pressure water stream. Through this process the wood fibres are entangled and create the fabric, which can then be used for antimacassars, cushion covers and so on.
The physical, mechanical action of turning the waste wood into fabric involves no additional chemicals, solvents, glues or binders, adding to BioFibre's environmental credentials.
The big question, of course, is price, and it's one that John Horsfall's Ellie Parkes doesn't have a full answer for — at the moment.
"The price differential is currently difficult to quantify because the market is in such flux due to the use of all non-wovens in PPE," she explains. "Polypropylene prices have been insanely high for the last couple of months. This product does have some use in similar garments, so that's been fluctuating again."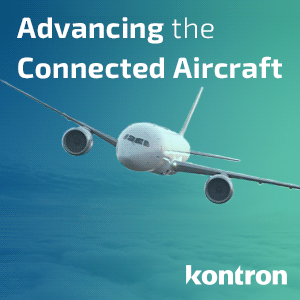 "It's more than polypropylene, in the same way that when recycled fleece came out there was quite a significant price difference," Parkes freely admits, noting that "that has lessened over time, and we're hoping that the same will be apparent for this fabric."
In general, though, Parkes suggests a premium of between twenty and sixty percent for BioFibre, but notes that this premium will depend on the product used and market fluctuation. Still, she says, "a lot of airlines have made huge commitments to reduce plastic in packaging and using recycled fibres where they can."
"With COVID-19, the issues around sustainability and airlines haven't gone away," Parkes underlines. "We mustn't let the current situation overshadow the work that has been done in the last few years."
Related Articles: