The British government has led a successful consortium bid to acquire bankrupt satellite operator OneWeb, saying the move signals the UK's ambition "to be a pioneer in the research, development, manufacturing, and exploitation of novel satellite technologies through the ownership of a fleet of Low Earth Orbit satellites".
Business Secretary Alok Sharma confirmed the government will invest US$500 million to take a "significant equity share" in London-headquartered OneWeb, which filed for Chapter 11 bankruptcy protection in New York at the end of March.
As part of the bid, Indian mobile network operator Bharti Global will contribute $500 million, and its Bharti Airtel unit, which boasts over 425 million customers, will act as the testing ground for OneWeb products, services, and applications.
The deal remains subject to approval by OneWeb's creditors, the bankruptcy court, and applicable regulators, with completion expected by the fourth quarter of 2020.
"The combination of HMG [Her Majesty's Government] and Bharti will bring immediate value as we develop as a global leader in low latency connectivity," said OneWeb CEO Adrian Steckel.
"This successful outcome for OneWeb underscores the confidence in our business, technology, and the work of our entire team. With differentiated and flexible technology, unique spectrum assets and a compelling market opportunity ahead of us, we are eager to conclude the process and get back to launching our satellites as soon as possible."
Airbus and OneWeb separately run a 50-50 satellite production joint venture facility in Florida's Space Coast. The JV, formally named Airbus OneWeb Satellites LLC, tweeted today that it is "excited to start this new working relationship".
But the UK is also clearly eyeing satellite manufacturing on its home turf. Sharma said the OneWeb acquisition "presents the opportunity to further develop our strong advanced manufacturing base right here in the UK".
His office stated:
With a sovereign global satellite system, the UK will further develop its advanced manufacturing base, making the most of its highly skilled workforce as the hardware is further developed and equipment and services are deployed to make the most of this unique capability.
In May, The Telegraph reported that plans for Britain to join the space race with its own satellite navigation system – a rival to the EU's Galileo system – had been scrapped as officials concluded that the post-Brexit project would be a waste of taxpayer funds. Multiple reports today suggest that the OneWeb buy is part of Britain's plan to replace Galileo.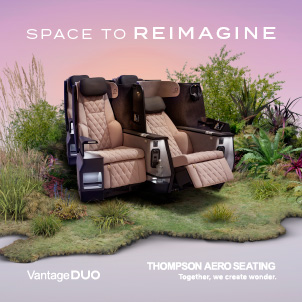 To date, OneWeb has successfully launched 74 satellites. It envisages operating an initial 650 satellites in Low Earth Orbit, and holds valuable global spectrum. But the company recently informed the US Federal Communications Commission that it intends to vastly increase its constellation.
Once the UK government/Bharti deal closes, the government will have a final say over future access to OneWeb technology by other countries on national security grounds, it said.
From an airline passenger experience perspective, today's news is notable. OneWeb has designs on supporting inflight connectivity, among many other applications. Both OneWeb and Bharti Airtel are founding members of the Seamless Air Alliance, which is working to build standards that will ensure passengers can ultimately seamlessly access inflight Internet without logging in or providing credit card information, as enabled by their current mobile operators.
Airbus is also a founding member of the alliance. Telesat and T-Mobile are the latest companies to join the grouping.
Related Articles:
Featured image credited to istock.com/shironoso