Five years is a long time in aviation — and with it being over five years since I first tried to sort inflight Champagne into categories, it seemed sensible to have another vintage crack.
As with everywhere else in the world of passenger experience the growing desire for passengers to be mobile, social and vocal has been fascinating to observe around Champagne.
I certainly see more people asking the crew to pass the bottle over to create a vignette for photographs, for a start. Does that change the demand for brands people want to Instagram, or for more wines with more elegant labels rather than necessarily the best flavor profiles for altitude?
We've also seen some significant cobranding, with airlines trying to ride on the coattails of what are, largely, more luxurious brands than their own. Emirates' cobranded Moët & Chandon Champagne lounge inside its business class lounge is one example of what will likely grow, especially among the larger airlines with more buying power.
At the other end of the spectrum, I suspect we will also see more airlines taking United's tack of not providing a named Champagne, allowing for more economic buying solutions that are the airline equivalent of the bin ends in a wine store. These can be both a positive and negative experience, depending on the wine and the presentation of the curation.
I am somewhat surprised that we have not seen a greater takeup of the various types of novelty or regional palate-specific wines: the Veuve Clicquot Rich for mixologists or the Moët Ice Imperial to be poured over ice, or the Chandon China Me range (not a Champagne, but a sparkling wine adapted to the general preference in the Chinese market for sweeter wines), for example.
On the supply side, the part of the world of Champagne that interacts with aviation has changed remarkably little over the last five years, and where it has the changes have been positive.
The very strong vintages from 2004-2006 mean that airlines can benefit from excellent wines if they're willing to spend up, and reasonable non-vintage house blends from the usual suspects. Looking to the future, the sterling 2008 vintage is coming into play, as is the very good 2009.
This is particularly good news for passengers traveling in first class and in the business classes with better wine cellars and a penchant for offering vintage Champagne: EVA Air, for example.
But on to the categories.
Reviewing how #PaxEx has changed over the last half decade, it's interesting to see how much the centre of the market has shifted. Longtime readers will spot the extra category in the middle of the game, for a total of seven types of Champagne — and, yes, sparkling wines — that airlines are serving to their premium passengers.
Category 0 — the "not Champagnes"
The lowest category isn't necessarily the worst: these can be much better than a really cheap category 1 Champagne, and would include Prosecco on Alitalia, Sekt on Lufthansa, cava on Iberia, or the decent but not write-home-worthy sparkling wines from Australia or New Zealand.
Quality can vary widely within this category, and it's a smart airline that knows how to source this sort of wine well and present it — perhaps even in conjunction with a cocktail menu, where airlines can make some savings.
A splash of bubbly in premium economy goes down a treat with passengers, but at the same time something like a Kir Royal or a Bellini really doesn't need Champagne instead of a reasonable cava.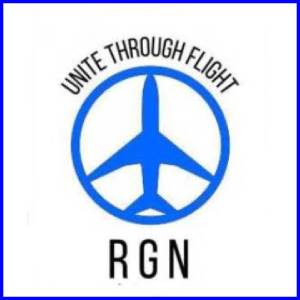 Category 1 — the "don't bother" Champagnes
There's a point at which airlines should simply not bother offering a Champagne, and instead go for a sparkling wine and a thoughtful menu of cocktails to go with it.
British Airways' Club Europe Castelnau certainly falls into this category: I'd rather have a cheap fizz with a splash of crème de cassis, orange juice, or as a bitters-based Spritz than a Champagne this cheap. I'd also include the basic Nicolas Feuillatte here, although the house has quite a few better options.
Category 2 — the "basic business class" Champagnes
This is where most airlines end up when offering a non-vintage bottle: your Moët, your Mumm, your Perrier-Jouët, your Laurent-Perrier.
It's the sort of wine where a connoisseur knows absolutely what they're going to get, and from brands that those less into wine will probably recognize and be delighted to Instagram.
Category 3 — the "good business class" Champagnes
There's a second level of better non-vintage Champagnes that airlines who want to elevate the quality of their business class wine offerings are providing.
Think Veuve Clicquot, perhaps even Bollinger, Billecart-Salmon, that sort of house with a signature taste in their NVs.
Category 4 — the "curated business/first class" Champagnes
Splitting out the higher levels further than previously, I'm seeing a combined trend of airlines with first class starting to spend cleverly rather than expensively, and those with business as their top product looking for ways to edge their soft product ahead of the pack. It's all about presenting little-known bottles in a curated, smart sort of way.
In Lufthansa first class a couple of years ago, for example, the Champagne was rare rather than expensive. There's a lot to be said for that approach.
Much of the rosé served in business or first class would also fit into this category.
I'll even, at the risk of heresy, suggest including some of the better non-Champagne sparkling wine here: the British bubbly that Virgin Atlantic picked for Upper Class, or the one that British Airways picked for its first class.
Category 5 — the "really good stuff" Champagnes
Combining the previous set of top quality categories, we have the vintage prestige cuvées — Bollinger Grande Année, Dom Pérignon from Moët, Veuve Clicquot La Grande Dame, Cristal from Louis Roederer, Taittinger Comtes de Champagne — as well as, of course, Krug and the Laurent-Perrier Grand Siècle, which are both non-vintage but nonetheless top shelf.
These have historically been first class Champagnes, and by and large remain so.
Category 6 — the "ultra-vintage" Champagnes
At the top, you get wines that are rare, elegant, and amazing to try, even in the aircraft — though, of course, they are best enjoyed on at ground level before departure, if served chilled to the proper temperature.
We're in real first class territory here: JAL's Salon, the Palmes d'Or from Nicolas Feuillatte that I first discovered on ANA, Qantas' Pol Roger Cuvée Sir Winston Churchill.
These incredible wines are disappearing from the air along with first class, of course. Korean Air's Perrier-Jouët Belle Époque blanc de blancs is now the still delightful but less prestigious rosé, for example.
And that means that, much like the rest of the premium passenger experience, the really interesting changes are happening in business class. Cheers to that!
Related Articles: