Buyers from the world's leading airlines, including Virgin Atlantic, Singapore Airlines, Cathay Pacific, Emirates, Qantas and Lufthansa, descended on the Los Angeles Convention Centre (LACC) from 10-12 September for this year's Aircraft Interiors Expo (AIX) Los Angeles.
The LACC set the scene for three days of networking and business meetings. And, at the center were the 59 exhibiting companies that presented innovative solutions that will transform the passenger experience, from air conditioning solutions and new seating configurations to materials and radical new interior concepts.
A place to do business
Demonstrating the success of the show's brand-new specialist buyer program, AIX Connect facilitated hundreds of meetings. The initiative was designed to help key airline buyers meet relevant exhibitors and build long-lasting business connections.
Speaking about the program, AIX Los Angeles attendee David Cunningham, BGF Industries Inc, said: "AIX Connect is terrific. I've had excellent conversations and couldn't say anything but good things about the initiative. I would use AIX Connect again in a heartbeat – it's been a huge time saver."
Exhibitors using the service also reaped the benefits with first-time exhibitor, Gary Kerdus, Moneycorp US, adding: "AIX Connect provided great value. We've had top quality conversations and we're confident they will result in business contracts. It's a great tool as it helps to identify a mutual interest, making it a lot easier to meet with professionals, interested in our business."
Demonstrating the very best of aircraft interiors
Alongside opportunities to network and do business, AIX Los Angeles saw a host of leading suppliers demonstrate the very best of aircraft interiors, including Optimares. The bespoke seating designer and manufacturer showcased its next-generation economy class seat platform that combines ample passenger space, with a lightweight, durable structure.
The seat model, due to be rolled out on Qatar's A321 line fleet by April 2020, lets passengers enjoy a greater recline than traditional seats, without intruding on the personal space of the passengers behind them. This is made possible thanks to the clever use of space and an innovative linked mechanism that moves both the seat pan and the pivot centre of the backrest.
Elsewhere on the show floor, Tapis Corporation returned with its Butterfly 2.0 seating concept, following its launch at AIX in Hamburg earlier this year. Optimised for single-aisle aircraft, Butterfly 2.0 features a forward-facing, non-angled layout based on a light-weight tubular structure. It not only reduces certification risks but also makes it one of the lightest business-class flatbed suites in its class.
With seating at the heart of AIX, more than half (52%) of exhibitors showcased innovative seating solutions. Attendees at AIX Los Angeles could see, touch and feel Spirit Airlines' brand new seating products launched at the show. The new Big Front Seats, manufactured by the HAECO Group and economy-class seats, manufactured by Acro Aircraft Seating will begin roll-out in November 2019, continuing throughout 2020 on all new Spirit aircraft deliveries.
Demonstrating a new radical concept for aircraft interiors, first-time exhibitor EarthBay revealed its unique design to replace the cargo door with a large window set, supported by metallic framing structure. Positioned as a marketing asset for airlines, the concept offers increased revenue opportunities. Speaking at the CabinSpace LIVE seminar theater, Fabio Barjot, founder of EarthBay, educated attendees on the opportunities presented by unused cargo bays, by offering natural light and an exhilarating environment onboard.
Future thinking presented at CabinSpace Live
AIX Los Angeles' seminar theater delivered a first-class line-up of expert speakers covering the industry's most pertinent issues. Attendees at the packed theater were presented with an exclusive opportunity to garner knowledge on the latest global trends and market outlook for aircraft interiors, as well as the challenge and opportunities facing designers and airline operators when integrating new innovations onto the aircraft.
In the opening session, AIX consultant Vern Alg welcomed a panel of experts to the stage to discuss the outlook for aircraft interiors, including Gary Weissel, Tronos Aviation Consulting; James Blackwell, RECARO Aircraft Seating; and Tim Garvin, Pexco Aerospace. The panel revealed a healthy outlook for the sector and discussed the interior upgrades being driven by new aircraft models, new premium cabin designs and cabin density modifications. They also revealed that IFEC and in-seat power upgrades, along with the growth of wide-body production – which the panel said had doubled in the last 10 years – is a continued focus for many airline operators.
Speaking in a session aptly titled 'Are you sitting comfortably?', James Blackwell was joined by Elijah Dobrusin, EnCore; Tom Lipscomb, PriestmanGoode; and James Barrett, Aerofoam Industries; to discuss comfort onboard. The panel stressed that airlines should not consider comfort in silos but address every aspect of the passenger journey and deliver consistency in every cabin. Comfort was under the spotlight again in the final session of the first day, when Matthew Nicholls, Tapis Corporation, spoke about the challenges and opportunities in 'Innovating for comfort'.
Speaking after the session, Matthew said: "This year's panel and the topic were great. It was a very thought-provoking session that really challenged the audience. We had lots of interest following the talk and have had discussions that may result in additional business or design projects in the future. It is great to take part in a panel with speakers I know and respect."
The CabinSpace Live program continued on day two, with health and wellbeing, premium economy cabins, sustainable cabin solutions and the power of color among the topics discussed. In 'color speaks', Karyn McAlphin, SEKISUI SPI, educated attendees on the power of color and the physical and attitudinal elements that impact a passenger's perception of an airline. The interactive session called on attendees to share their own insights and attitudes to color, challenging memories and awareness of iconic brand identities.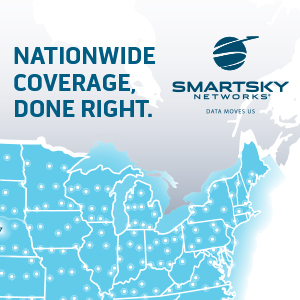 Karyn revealed that first impressions can be established within just 90 seconds and that 62-90% of this is based on the colors used. With multiple touchpoints along a customer journey to inform and influence, the session outlined how color can aid in storytelling. Examples including KLM and Jet Blue's use of blue tones to convey trust, integrity and a sense of calm; Virgin's use of red and violet to demonstrate passion, excitement and luxury; and Aer Lingus' use of green to highlight harmony, balance and tapping into the cultural connotations of the Emerald Isle, demonstrated just how airlines are using color to enhance their brand ethos. Exceptional examples of how airlines communicate a 'national sensibility' was also highlighted with Iceland Air's beautiful LED mood-lighting system displaying the stunning northern lights throughout Hekla Aurora's main cabin.
Polly Magraw, Event Director, Aircraft Interiors Expo Los Angeles, said:
"The feedback from our exhibitors and visitors confirms the complementary role of AIX North America, as the second touchpoint for the industry to AIX in Hamburg. We're delighted that the aircraft interiors industry has responded so well to our new initiatives, while the CabinSpace Live program resulted in a packed conference with many sessions standing room only. It's also wonderful to hear the success of our new dedicated networking platform, AIX Connect, and feedback from participants that have enjoyed doing business at the show. It's a great opportunity to facilitate business conversations and to drive innovation in aircraft interior projects.
"As we now look ahead to AIX in Hamburg, we're excited to welcome so many of our Los Angeles exhibitors to Europe as we once again bring together airlines and the supply chain to source the latest innovations, technologies and products for the cabin interiors, inflight entertainment and passenger comfort industries when we return in April."
For more information and to book your place at Aircraft Interiors Expo (AIX), co-located with the World Travel Catering & Onboard Services Expo (WTCE) and the Passenger Experience Conference (PEC), taking place from 31 March – 2 April 2020 in Hamburg, please visit: https://www.aircraftinteriorsexpo.com/.