Sustainability is top of mind for passengers and airlines alike, and now the industry's designers are looking to make a meaningful contribution to a greener future.
Design firm PriestmanGoode has turned its creative imagination to sustainable inflight catering and put its best ideas on display in a special exhibition at the Design Museum in London.
The exhibition, called 'Get Onboard: Reduce. Reuse. Rethink' looks at ways the travel industry might reduce waste by using alternative materials, managing the supply chain differently and also changing passenger behavior.
PriestmanGoode's take on a greener inflight meal service is in line with some of the sustainable concepts we explored last August in this column, and we're delighted to see how PriestmanGoode imagined these materials might be put into practical use on aircraft.
In re-thinking the meal tray, PriestrmanGoode focused on weight reduction, cutting back on single-use plastic, as well as slashing waste. The design firm estimates that 500 grams of single-use plastics are used per person on each longhaul flight. PriestmanGoode looked at edible, biodegradable or compostable alternatives for the meal tray "from cups made from coffee grounds, to algae, bamboo and rice husk". It also considered the food that would be served on the these items, like side salads on a banana leaf or algae lid.
Some of the proposed service items are rotable, which can be washed and reused, and items that would go straight to landfill can be replaced with eco-friendly alternatives that won't pollute the planet.
Jo Rowan, associate strategy director at PriestmanGoode explains: "While there is currently no perfect solution, this design proposal aims to encourage suppliers and airlines to rethink the meal service in a more eco-friendly manner, particularly ahead of legislation to ban single-use plastic, which in some countries is proposed for as early as 2021".
The design firm's streamlined tray concept is not only sustainable but is also neat and self-contained, like an Earth-friendly foodie puzzle box. It's composed of a tray made of coffee grounds and husks mixed with lignin binder and is hard enough to become a rotable item.
The base dishes on the tray are also rotable, made from wheat bran. The spork is a rotable made from coconut wood, and the outer cup is a rotable made from rice husk with a PLA binder.
Disposable items are replaced with an algae or banana leaf side dish lid, a wafer dessert lid, a cup liner made from algae, and capsules for sauces and milk made from soluble seaweed. All of it is neatly kitted together under a bamboo hot main meal lid which has a slot to fit the spork.
PriestmanGoode also looked at how to cut plastic water bottles out of the journey, and designed an eco-friendly canteen-style water bottle (pictured at top). Made from biodegradable and commercially compostable bioplastic, the canteen could be refilled by passengers at water fountains at the airport.
Heathrow Airport is working with the Refill Campaign to encourage passengers to refill from water fountains, rather than buy plastic bottles, which could reduce the airport's plastic bottle consumption by 35 million a year. San Francisco International Airport has gone further, banning plastic water bottles outright, though flavored drinks are still permitted.
PriestmanGoode's canteen is designed for repeated, but short-term use – the length of a holiday, for example. Sealed with a cork, it is shaped to fit easily in the literature pocket of an aircraft seat without taking up legroom, and also to be packed and shipped to retailers more efficiently, making them greener along the supply chain.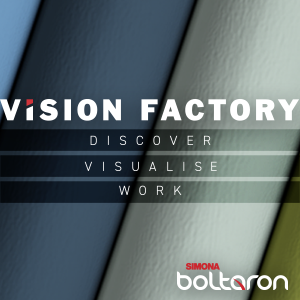 Like others looking at the future of cabin service, PriestmanGoode believes that water coolers could be introduced to aircraft galleys. This way, passengers could re-fill their water bottles in-flight rather than waiting for flight attendants to bring them water. Airlines could also cut back on the number of water bottles they carry.
There is one big challenge for this: the limited supply of potable water that aircraft can carry while remaining fuel-efficient. Unfortunately, water is heavy by volume – heavier than jet fuel. Each liter of water weighs 1kg, and each liter of jet fuel weighs .82kg. This poses a challenge for aircraft designers who have to make appropriate space/weight allowances, with enough fuel to reach the destination balanced against the needs of passengers to drink fresh water.
One solution is to look at ways that water could be recycled on the aircraft, to increase the amount of potable water available. But it's likely that passengers would be encouraged to re-fill any water bottles at the airport where water storage is not as much of a challenge.
PriestmanGoode also explored what interior design elements could be made by using sustainable materials, like ECONYL, a nylon yarn made from recycling fishing nets, seaweed yarn and textile dye, pineapple wood, and tasman recycled glass. The idea is to move away from a disposable mindset and towards a sustainable future, and there are loads more possibilities to explore.
As Jo Rowan says, "We don't want to take anything away from passengers, but a lot of doubling up on things people generally travel with means we end up with vast amounts of waste in landfill. We also know that service items are an important touchpoint for airlines, and a way they can differentiate themselves from their competition. We want to revisit the provision of services so that passengers can keep getting what they expect from a great travel experience, but at a lower environmental cost."
Related Articles: