When Airbus launched its Airspace Link HBCplus linefit supplier-furnished inflight connectivity programme in 2022, naming Inmarsat (now Viasat) and later SES as managed service providers (MSPs) on the Ka-band satellite side of the program, the airframer assured it would flesh out Ku-band IFC options for airline customers in time.
During last month's Aircraft Interiors Expo in Hamburg, Airbus made good on its promise, naming Intelsat and Panasonic Avionics as Ku-band MSPs under memorandums of understanding with each firm, and tapping Safran Passenger Innovations to provide the terminal using an electronically steered antenna (ESA).
"HBCplus will enable these MSPs with GEO constellations to seamlessly integrate their chosen LEO operators, such as OneWeb, into their Ku service for their respective airline customers — using the same electronically steered antenna (ESA)," Airbus said at the time.
Intelsat and Panasonic Avionics welcome inclusion in this Airbus supplier furnished equipment (SFE) programme. Being part of HBCplus is "great news", says Intelsat SVP, commercial Dave Bijur, "and I think that it opens up a whole set of new possibilities for airlines. And in my view, HBCplus is going to create a simple way for airlines to get product on board."
After all, he notes, IFC has been confusing for many airlines. Some solutions, including Intelsat 2Ku for instance, are offered today as buyer furnished equipment as part of the airframers' respective catalogues; some are equipped via service bulletin (accommodating the unique requirements of the Boeing 787, for example), and of course a variety of options are available on the retrofit market and can be installed on aircraft when supplemental type certification is secured.
"Well, Airbus simplifies it with HBCplus," says Bijur, of the programme, which sees Airbus not only factory-fit the IFC hardware to A320, A330 and A350 twinjets, but assume overall responsibility to airline customers. "And I think for certain airlines that's going to be a great outcome. And others, I think, will stick with something that exists in the market today."
Panasonic Avionics is also enthused. "Airbus and HBCplus has been a while in the works in terms of how they are looking to simplify the installation on the aircraft. We are very much a supporter of that," says John Wade, vice president, connectivity business unit.
"We understand why the airlines want to do that. And the terminal that Airbus is moving towards finalizing with Safran, we think is a great solution for multi-orbit. We are really excited about where they are going to take that. Hence that is why we are signing with Airbus for Airbus linefit."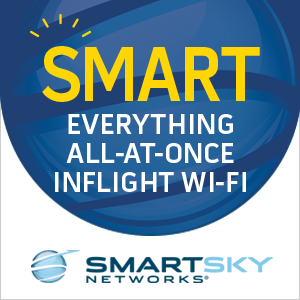 Safran confirms to RGN it is using the Get SAT Lesa Blade Ku Air antenna as part of the terminal it will provide to Airbus for HBCplus Ku-band connectivity. In contrast, Safran selected ThinKom Solutions' Ka2517 VICTS antenna for the Ka-band side of the programme (Emirates and Ethiopian Airlines are launch customers). The terminals will come as SFE linefit catalogue options and also be offered for retrofit across Airbus types.
The news that Safran has selected Get SAT's hardware is a blow to Dallas-based Stellar Blu Solutions, whose multi-orbit electronically steered antenna package, inclusive of Ball Aerospace's scalable subarrays, is favored by OneWeb distribution partners Intelsat and Panasonic (and indeed OneWeb), and which is separately making some meaningful linefit gains at Boeing, starting with linefit provisions.
"Our current partner is Stellar Blu in the retrofit market. We are excited about what that terminal does," says Panasonic's Wade. At the same time, Panasonic is also staying flexible, and is willing to integrate with third-party hardware. "And where we see technology that's available, capable and ready to go to market, and affordable, then we're going to be very willing to embrace that. So any terminal providers out there who want to come talk to Panasonic, please do," says Wade.
But today, he adds, "you can rely on us supporting Stellar Blu and the Airbus/Safran" terminals. The Stellar Blu terminal will be in production next year, he says, "and I think the Airbus terminal [for Ku] will be a close follow to that".
Intelsat's Bijur, meanwhile, is also unperturbed that Safran is pursuing another direction for the antenna hardware. "[H]ere's what I care about, that the thing works and is good. And there's a lot of ways to define good, but you know airlines are going to want it to stay on the airplane. If they wind up acquiring an antenna directly from Airbus … it's on Airbus to make sure that works. I don't need to worry about that. And why do I honestly, at the end of the day, care? I don't. So, it's perfectly okay if the antenna comes from somewhere else", as long as it works, "and as long as the party that is responsible for making it work is held responsible for its function."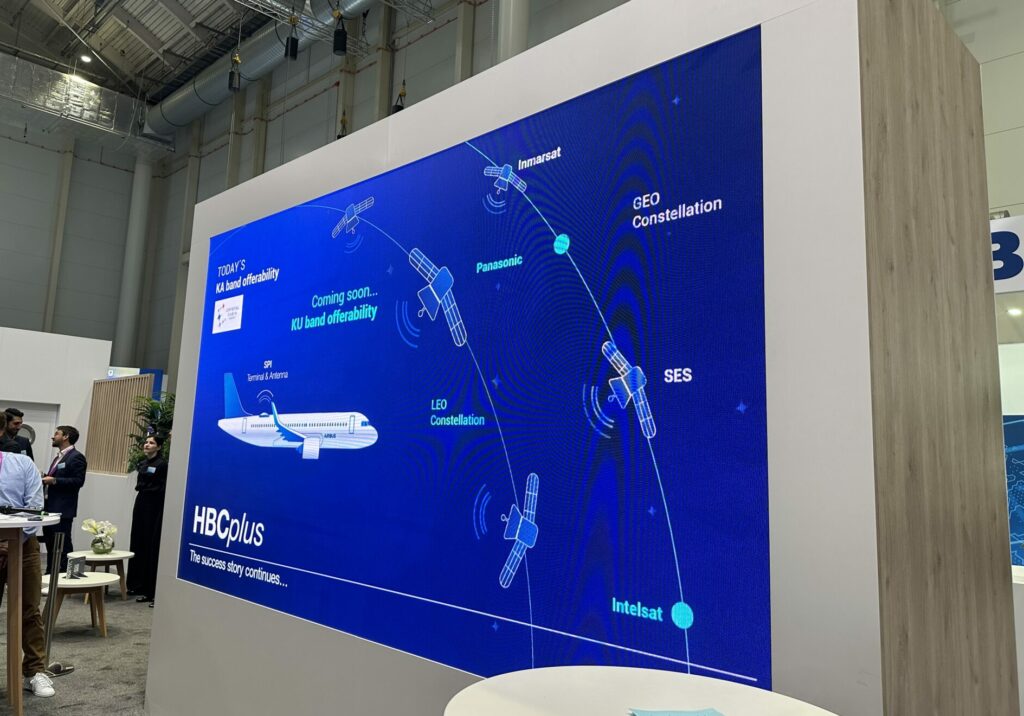 Related Articles: