This northern hemisphere summer we've seen a number of new business class doored mini-suites either break cover, be shown for the first time on expo floors, or be unveiled in the thermoplastic flesh on actual airplanes. The controversy around doors in business class returns alongside every new product, which is fascinating in itself.
The questions around doors remind your author very much of the debate about direct aisle access pods in the late 2000s and the debate about fully flat beds before it. In essence, some of the early movers in this space are highlighting the tradeoffs that any first generation of passenger experience advances inherently capture. Just as some pods are tight around the toes, some doors are low, or require a bit of a contortionist act to get past.
As the number of doored business suite products we've seen goes well into its second dozen, though, let's take a look at some of the issues, both encountered and resolved.
For a start, there's weight. Doors are almost uniformly an extension of the thermoplastic shrouding around seats, and with the best will — and materials engineering — in the world, that has fairly substantial weight implications, especially in the context of ultra-longhaul flying and the continual push for lighter seats.
The weight question interacts with height as well. Early doored seats like the Collins-manufactured Qsuite are high and private. Looking carefully at weight, some have reduced or removed the door below the knee, but others have constrained the height to which the door and other surrounding shrouding are designed. 
Yet for a surprising number of doored seats, the doors themselves are quite low, below the shoulders — let alone the eyeline — of taller passengers. The question needs to be asked: what benefit does this bring? Is it purely for privacy in sleeping mode, to avoid being observed by other passengers? And if so, is there an option that is lighter and less complicated?
There's also a critical question about doorway width: an issue for larger passengers, passengers with reduced mobility through age or disability, and especially for anyone needing to transfer from a wheelchair. In essence, most doors are roughly half the pitch of the seat, so if a seat is pitched at 34" then the door gap will be 16", and that will be a gap that is the full height of the door. Often, there is structure in the way between seat and aisle too.
Fundamentally, a disturbing number of these seats — while technically having persuaded regulators they are compliant with access requirements — do not provide sufficient access for dignified and safe wheelchair transfer.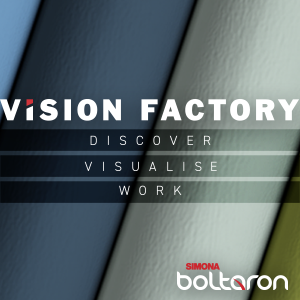 This issue is so prevalent that it is revealed by only the briefest of discussions with wheelchair travellers and disability advocates.
The extent of the wheelchair transfer problem is such that it is disappointing that seat designers and manufacturers have either failed to consult or ignored the advice of disabled people and wheelchair users.
Turning to safety, it seems that the industry is still working on how to ensure a secondary, emergency egress route from the doored mini-suite.
After some fairly rocky starts, the ergonomics and surprisingly surprising real-world passenger interaction with the doors — people pulling the British Airways Club Suite's big red emergency egress handle, for example — appear to have stabilised around some standards.
Yet often curious choices continue to be made. Air France's latest business class seat, manufactured by Safran, is spring-loaded to close automatically at the press of a button. It does so with a loud grinding movement, followed by a thud as it quite literally bounces off the seat in front of it like some sort of thundering thermoplastic guillotine.
🆕 Une nouvelle porte coulissante permet à chacun de privatiser totalement son propre espace, préservé ainsi du reste de la cabine. pic.twitter.com/6iQlcVbIPW

— air plus news (@airplusnews) August 1, 2022
Which brings us back to the question of whether or not a door is the best solution to privacy. Your author has had the pleasure of sitting in quite a few of these seats, both in the air and on airshow floors, and it has been particularly notable just how much passive privacy measures like a thoughtful choice of configuration direction, or a higher piece of shrouding, can improve the perception of privacy.
What about the increase in and growing acceptance of cabin observation — required for safety reasons — via closed-circuit camera? With a new generation of lighter weight translucent materials coming to market, this space seems ripe for innovation.
Related Articles:
Featured image credited to John Walton