With the proliferation of business class doored mini-suites arriving alongside over a decade of first class suite products, how are aviation safety regulations — especially around emergency egress — keeping up with the perennial push for more privacy from airlines, seatmakers and passengers? Runway Girl Network spoke with executives from Collins Aerospace, Recaro Aircraft Seating, Safran Seats and Thompson Aero Seating to learn more about the regulations and how they apply to the new generation of doored business class products.
The quick answer for mini-suites, jokes Thompson Aero Seating's vice president of engineering and certification Seamas Mulholland, is an "easy one, they're not allowed — directly. What this means is that the authorities will examine each proposed design to ensure that they are satisfied that the doors will be retained in their open condition, even during a crash event. To enable suite designers to demonstrate this, the authorities have published Special Conditions which must be complied with for designs with doors."
An example of the Special Conditions for "mini-suite type seating" on an Airbus A350 can be found on the EASA website as a PDF.
In the main regulations, EASA's CS25.813(e) states:
No door may be installed between any passenger seat that is occupiable for take-off and landing and any passenger emergency exit, such that the door crosses any egress path (including aisles, cross-aisles and passageways) (See AMC 25.813(e)).
That cited passage from AMC25.813(e) notes:
It is acceptable to have a door between a passenger compartment and a passenger emergency exit in contradiction with the prohibition of CS 25.813(e), provided that this door is secured in the open position by means acceptable to EASA that cannot be overridden except by a maintenance action.
Alastair Hamilton, vice president for sales & marketing, interiors at Collins Aerospace, explains that the criterion means that all doors must be lockable into the open position for taxi, takeoff and landing.
"The rules intend to ensure that current evacuation is not degraded due to the presence of the door. Compliance to these rules is typically shown using a combination of analysis and naïve subject testing. This typically includes scenarios where the main door mechanism has failed and a secondary emergency path is utilized. The doored suite requirements are in-addition-to, and not a-replacement-of the standard egress requirements," Hamilton says.
As a general rule, physical mockups with naïve subjects are more likely to be required for brand new products, while computer or desktop analysis is generally used for seats only varying slightly from previously approved models.
Further restrictions include rules around single occupancy during taxi, takeoff and landing, and requirements that the mini-suite entrance only provide regular entrance or an emergency egress path for its single occupant.
Arthur Glain, Safran Seats' advanced concept lead, explains that the regulations state that "doored business class must comply with additional regulation listed in the Special Condition document D37: Egress dimensions must comply with aisle regulations or Type IV exit. There must be an emergency passage feature (EPF) for the passenger to exit his seat in case the first mean of egress (the door) remains jammed in deployed positions. These are the two most constraining regulations due to the addition of doors."
Solutions might include a breakaway latch to separate the door from its rails — as Collins uses for the Qatar Airways Qsuite — or an emergency hinge that might rotate the panel to open the door into the aisle.
Notes Glain, "The market has been pushing for a long time for private business class suites. We are happy that the specification has been clarified in regards to doors and that we can develop solutions that will comply with these rules. I would say the key challenges are the commonality with the non-doored solution. You don't want to have to re-design your seat if an airline wants it with a door. Cost, weight and living space are also challenges but there are ways to reduce the impact of an additional door on the overall product, the flexible door is a very good way to mitigate these drawbacks."
The evolving rules around mini-suites have also provided some passenger experience benefits, Chris Buckner, Recaro's director of product management, tells RGN. "The high level regulation EASA CS 25.803 and FAA FAR 25.803 is applicable for both seats with doors and without doors. Specifically seats with doors need to have a design with a secondary exit, in case the door will be blocked. Furthermore there is a rather significant aspect — a business class seat with doors is considered to be a 'suite' and not a 'seat'. Therefore shell height for [a] suite can be increased above 45 inches – privacy at its best."
Over the last ten years, Thompson's Mulholland notes, there has been little change in the actual regulations, but the Special Conditions governing them have continued to evolve as early doored products are rolled out and new ones created.
Safran's Glain concurs, noting that originally the regulation of doored suites was "very much a grey area full of interpretations". Glain suggests that authorities were more forgiving in terms of certification when it came to larger first class seats. This, he says, was partly because of their lower density, partly because of the higher ratio of cabin crew to passengers than further back in the aircraft, and partly because the larger first class suites could utilize a double-doored mechanism, the theory being that two sets of door mechanisms were unlikely to be stuck in the deployed position at the same time.
Mulholland does not expect many material changes to the regulations in the near term, and indeed expects the rapid rate of additions and changes to the Special Conditions to slow as they now cover a range of products from full first class suites to products such as Vantage XL+.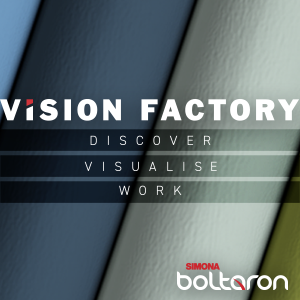 "Having said that," Mulholland concludes, "the SAE Aircraft Seat Committee is working on a new Aerospace Standard titled Performance Standard for Seat Furnishings in Transport Aircraft. This will address requirements for all seats that have surrounding furniture and will include requirements for doored seats based on the published Special Conditions."
IATA's best practices guide on cabin interior retrofits and entry into service program (available via PDF on the airline trade body's website), however, suggests that this standard's "initial release will not incorporate mini-suites, but many of the requirements defined will be applicable to mini-suites and future revisions could be expanded to include them."
It would seem that there is still some evolution to expect in the standards, with real-world input likely as more airlines put these products into service.
Related Articles: