Last year I coined the idea of the Beyoncé Model for updated business class seats with doors on the side giving business mini-suites: "if you liked it, then you should have put a door on it". That model has since been adopted by something of a "beyhive" of airlines, from China Eastern to British Airways and others in between.
But doors are complex, they take away width, they are heavy, and they are, at present, in something of a regulatory grey area.
If you believe Virgin Atlantic — which decided on a Safran Cirrus NG seat without a door for its next-generation Upper Class product on the A350, citing the fact that Virgin is a "social airline" — they also prevent connections between crew and passengers.
I'm not sure I buy the Virgin line, since I seek out privacy as a rare commodity when I'm fortunate enough to travel up front, but it's possible they're not wrong about doors.
During and after the Aircraft Interiors Expo, the overall mood in the industry is that doors are a very easy answer to the question of privacy, something that many passengers want. (Those "social airline" aficionados, or those who prefer a more open cabin, of course, have the option of leaving their door open.) And airlines want to give it to them, particularly the "fast follower" airlines that may not be up for creating a product but are happy to take it once it's designed, certified and produced.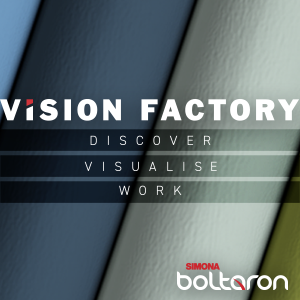 "Fast followers — maybe not the inventors — they are asking for a door, because for sure they want to follow. Other ones with experience are asking for privacy. In the end, there is still a very good solution missing," Recaro chief executive officer Mark Hiller tells Runway Girl Network.
Recaro, of course, offers a Beyoncé door on its CL6710 compact staggered seat, although that has not been publicly chosen by any customers.
But Hiller is notably bullish on the idea that there's a better answer to the privacy question.
"I think what is needed is to have a concept that provides privacy on demand," Hiller says. "That's the reason why, so far, a door is still a good solution, because you can decide if you want privacy or not. But what needs to be figured out how to do it in a better, maybe less or more maintenance-friendly or lighter weight."
Enter Safran, which has ported across its flexible, magnetic-lock screen from SKYlounge where we saw it last year to Versa, its next-generation herringbone, which is not only elegant, lightweight and integrated, but also neatly solves regulatory questions in a way I've nicknamed the Kool-Aid Model, thanks to the large jug mascot of the eponymous beverage, who is a fan of bursting through walls. Oh yeah indeed.
Another model is Jamco's Quest for Elegance staggered seat, which has rather than a full door a sliding half-partition, with the assumption being that nobody really needs privacy for their ankles, and if you can save half the weight and mechanism of a door then that's all very well and good.
By contrast, it seems unlikely to me that the curtain model from Air France's most recent La Première seats has legs, given the requirements for unimpeded seat-to-ceiling space, at least until the regulators finally come up with chapter and verse on how they actually want to certify this kind of seat.
The idea that keeps coming back, though, is something from twenty years ago: the fold-down fan from the original British Airways Club World flatbed, manufactured by one of Safran's predecessors. Could some semi-rigid folding apparatus descend from beside the seat — perhaps, in a way, like the sun-shade on a baby's pram? — to provide a lot of the privacy benefits with few of the weight, width or certification drawbacks? Or is the answer something else entirely?
Related Articles: