British Airways is finally raising the standard of its Club World business class, with a doored outward-facing herringbone suite that the airline confirms is from Collins Aerospace — but the leapfrogging of its existing first class herringbone and a slow, vague rollout schedule pose existential questions to the airline's product line.
The big news is, of course, a door. The design language is very similar to other Collins Super Diamond implementations, from the shapes to the sliding table, to the geometric shaping of the storage areas in the arm space. This appears to be, in effect, the Beyoncé Model of business suite products: if you liked it then you (should) have put a door on it.
The materials and finish of the seat are understated in a way that matches British Airways' branding and improve dramatically on the previous Club World seat, the unique forwards-backwards yin-yang layout in a 2-4-2 configuration on most widebodies that the airline has operated in a succession of evolving models since 2000.
Wood-effect panelling at the elbow adds some warmth, as does the grey-white felted wool treatment at the head shroud and on the doors, which are also likely to add some acoustic noise absorption effects.
A shoulder belt is included for safety, interesting given that other members of the Super Diamond family do not require a shoulder belt, in the context of markedly ad hoc doored suite certification by regulators.
British Airways did not provide images of the inflight entertainment system in its media pack, and while the airline promises "enviable 18.5-inch inflight entertainment screens" it footnotes that "the inflight entertainment system size varies slightly by aircraft type and will be between 17 and 18.5 inches." Panasonic Avionics has confirmed it is providing the IFE.
But is it a revolutionary enough seat for the market given that Super Diamond dates back a decade? If my archives — and indeed this submission from Collins predecessor B/E — are correct, the seat was designed in 2009 and implemented in 2012 with the delivery of Qatar Airways' first Dreamliner.
It's a bold choice for British Airways, and indeed it is particularly surprising that the airline has not leveraged the intellectual property around the density of its current Club World seat, also produced by Collins when it was known as B/E Aerospace, which leveraged the forwards-backwards density of the Mohawk seat from 2000 produced by a predecessor of Safran Seats.
It's particularly bold given that the airline's previous first class seat is essentially identical to the new business class — without the doors. The level of passenger experience inconsistency here is unprecedented in modern times and it is unclear how the airline is planning to position a first class so substantially inferior to its new business class product.
Rollout is a major part of any new seat becoming more than a halo product available on a handful of routes. The first A350 aircraft will arrive in July, according to BA, but rollout details are scant, with no sign of the airline taking an aggressive stance in rolling out the product: perhaps half a dozen aircraft, under five percent of its longhaul fleet, by year-end.
"During phase one, the first A350 aircraft will start some short-haul flying between London and Madrid to allow the airline's teams to perfect their customer service delivery and familiarize cabin crew with the aircraft layout," says the airline, in a move that is common to new aircraft types. "In phase two, from October 1, 2019, the aircraft will begin long-haul flying. During this period another three A350 aircraft will join the British Airways fleet and two Boeing 777 aircraft will also be retrofitted with the new cabin."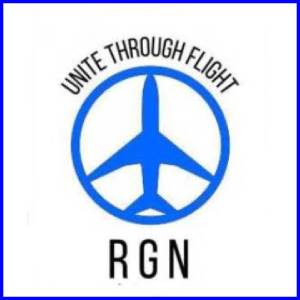 One of the benefits of taking a product that is relatively well established (apart from the door, of course) like Super Diamond is that production should be able to proceed at pace.
The airline has named factory-fresh Airbus A350 and refitted Boeing 777 aircraft as set to receive the new seat, but has not mentioned its 747, 787 or A380 aircraft. On the A380, Club World is currently present on both decks in a 2-3-2 layout upstairs and 2-4-2 downstairs, and implementing a suite product in a similar way will pose inconsistencies. On the 787, meanwhile, the relatively narrow cabin fuselage compared with the A350 or 777 poses width issues for doored suites.
Setting customers' expectations for a long rollout, chief executive officer Alex Cruz noted that "at British Airways we have one of Europe's largest long-haul fleets and most far-reaching global networks, so it will take some time to make the cabin available to everybody."
Watching pricing as the seat rolls out will also be fascinating. British Airways has for some time priced its existing sub-par Club World product well under the average on a number of routes, and the new seat may herald a change in that strategy as well.
Related Articles: