Fully flat business class beds with direct aisle access and doors were, of course, all the rage at this year's Aircraft Interiors Expo. But with its latest concept, nicknamed Spread Your Wings, Jamco quietly asks a new question that's particularly relevant to narrower widebodies like the Boeing 787 and Airbus A330: if you have a cabin of suites, how many of those seats actually need doors? If you only door half the cabin, do you get the same privacy benefits? And can you use a smart herringbone layout to maximise space, privacy and lines of sight?
Here's the idea. Spread Your Wings' main feature is a traditional inward-facing herringbone in the centre section, where the heads of the two passengers (rather than the feet) are together.
"In business class, there are passengers who want to travel alone, but also couples travelling together or maybe a family with a baby. These passengers all have different needs, and we were thinking of how to meet these different needs," Rei Kigoshi from Jamco's Product Innovation Office in its Aircraft Interiors and Components Group, tells Runway Girl Network as she demonstrates the seat.
Indeed, with the newer outward-facing herringbone cabins, passengers travelling together in the centre sections usually have to lean forwards or peer over the centre divider. Spread Your Wings is a marked improvement, and Jamco is doubling down on the benefits of the centre section with a pleasant, fabric-lined double bed solution. (And here's another good question: why aren't we lining more seating surfaces with fabric?)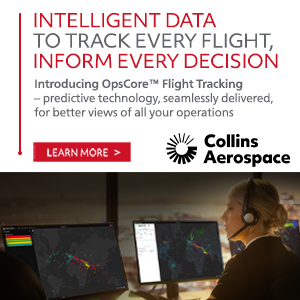 But there's a sort of zero-sum problem for both outward-facing and inward-facing herringbone seats: there's no real benefit to sitting in the middle seat unless you're travelling together.
"We're trying to offer options, so we're thinking of this concept as a standard seat offering, but we want to give the airlines the flexibility to meet different brand [expectations], so we're showing an option for a door," Jamco's Rei Kigoshi says.
While Jamco is offering fully closed options on both sides of the aisle, one if the issues seatmakers are facing with door concepts at present is the relative narrowness of the Boeing 787 and Airbus A330 fuselages compared with the 777 and A350 when it comes to adding the inch or two of width that doors take up.
Jamco's "semi-open" concept for Spread Your Wings, therefore, takes herringbones that face inwards towards the aisle in the centre section, but outwards towards the window on the other side of the aisle.
Only the centre section gets doors, which both adds a perk for the seats in the middle of the cabin and means the people by the aisle — whose seats face away from the aisle so feel private anyway, especially if a higher wing-type divider is added — don't have anyone in their line of sight, which has always been a problem in seats that face inwards towards the aisle. Especially if that door is designed with an eye-pleasing, calming kind of surface, the solution is an elegant and clever one.
Moreover, says Kigoshi, the outward-facing herringbone by the window means that passengers with limited mobility are able to access those seats easily.
The bottom line, though: with only one door, a good few inches per cabin are saved, which is #PaxEx you can take to the proverbial (and not so proverbial when it comes to seating density) bank.
Related Articles: