The year is 2018. Spirit Airlines is flying high on its "Invest in the Guest" initiative and a major contract with Thales InFlyt Experience to install Ka-band satellite-powered onboard Internet across its entire fleet by summer 2019. But program delays quickly begin to mount, and summer 2019 slips to the end of 2019, then to 2020, and so on.
After a trial phase, during which guests aboard fitted Airbus A320 aircraft could access the service, Spirit today finally announced it has flipped the switch on Wi-Fi across its A320ceo/neo and A321 fleets, bringing low-cost, high-performance Internet to hundreds of its flights across the United States and close-in international destinations.
Spirit is falling short of its initial lofty ambitions, however. When originally announced in 2018, the plan was to outfit the entire fleet with connectivity and to get it done quickly. At launch, connectivity will be lacking on Spirit's approximately 30 A319s, representing nearly 20% of the fleet and 15-20% of daily departures. New deliveries of A320s and A321s will also have to wait for installation after the busy summer season.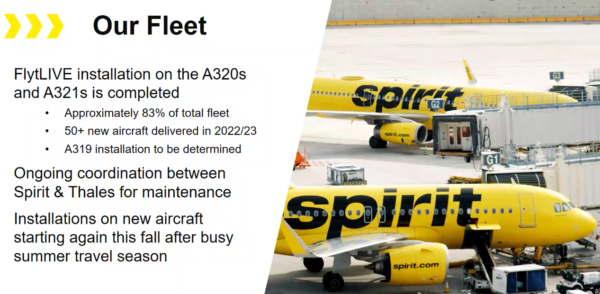 "Low cost is our DNA and and we partnered with Thales on I think a very innovative solution that has allowed us to get into market, keep our costs down and at the same time provide a solution that we're very proud of," said Spirit vice president Omnichannel Rana Ghosh during a pre-launch media briefing.
But the process wasn't without its challenges. Spirit encountered delays during the initial testing phase of the selected Thales antenna. Precise details about the problems were few and far between, but a source later suggested to Runway Girl Network that an issue arose with a polarity switch and then with moisture getting into the antenna and not getting out.
The budget operator wasn't alone in seeing Wi-Fi equipage delays, however. Air Canada continues to install Thales' so-called FlytLIVE system across its 737 MAX fleet, also years past an anticipated completion date.
Spirit and Thales eventually switched to ThinKom Solutions' popular Ka2517 mechanically steered phased-array antenna. Management said the Ka2517 is "three times more efficient than any other antenna", calling it a "significant game changer". And it touted "market leader" Hughes' modem technology, which is also part of the package.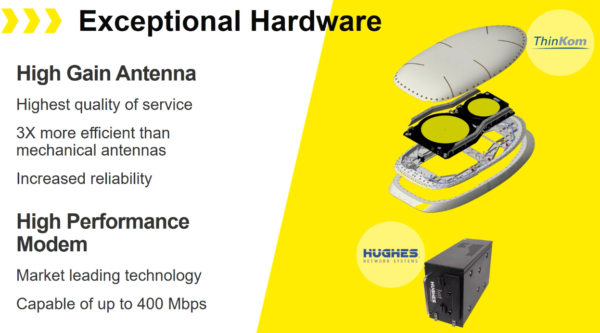 The carrier's inflight Internet service is initially launching with leased Ka-band satellite capacity on in-orbit Hughes satellites, though the service will pivot to the recently launched, high-capacity SES-17 satellite by September of this year. Thales will continue to tap Hughes to fill in the gaps where SES-17 may not reach for the immediate future, though it does not expect to need this overlay in the long term.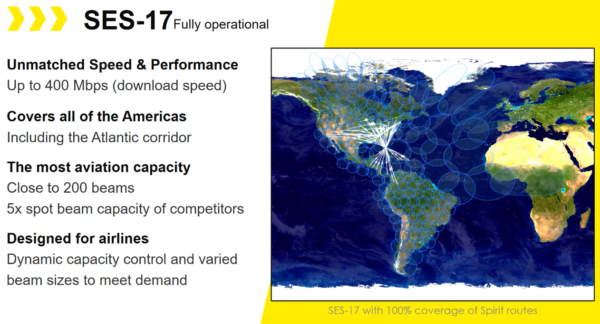 Spirit says SES-17 will allow passengers to access an at-home type of Internet experience at low, but not free, prices. Browse plans will start at $2.99 while a more robust streaming plan claiming 20-times faster speeds will start at $5.99.
Prices will dynamically increase depending on flight length, with a current maximum of about $16 primarily on transcon flights where Spirit says usage has been the highest during its trial phase.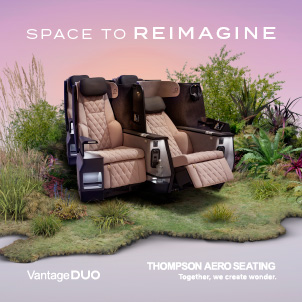 Spirit will not offer a free messaging plan as many other airlines have done in recent years, but has left the door open. Free messaging, a "high value item," is "in the works", said Ghosh.
"Our model doesn't generally lean towards free … but we recognize there's probably a variation that makes sense for us to offer," Ghosh remarked. "From the technical side of things I think we're pretty comfortable. This is something that's very doable, and I think it's just a matter at this point of timing more so than anything else when we can introduce this."
As with most other services offered by the ultra low-cost carrier, Spirit will offer the opportunity to pre-purchase Wi-Fi during the checkout process on its website starting today, and on its mobile app starting on 10 August for flights departing on or after 24 August.
While it's still not free connectivity, offering an opportunity to include the price of Wi-Fi into the total fare may very well reduce purchase friction and lead to higher take rates compared to only offering purchase options in the on board portal. Passengers will also earn free Spirit points for their Wi-Fi purchase, a nice and rather unique perk, but Wi-Fi will not be included in any of Spirit's existing bundles at launch.
Related Articles:
All images credited to Spirit Airlines