Spirit Airlines, a leading carrier in the U.S., Latin America and the Caribbean with more than 550 daily flights to 65 destinations, has a clear strategic vision to transform the overall guest experience on the ground and in the air. To help achieve this big ambition, Spirit will rely on Thales to launch FlytLIVE, the next generation connectivity experience, supporting their mission of customer choice and operational excellence.
Through the signing of today's agreement, Spirit and Thales are partnering every step of the way to bring the most advanced Ka-band High-Throughput connectivity solution optimized for commercial aviation to the aircraft. FlytLIVE services will use SES and Hughes next-generation aviation satellite network and technology to provide the airline unmatched performance, ultra-high speeds and redundancy. With FlytLIVE, Spirit's guests will enjoy full Internet services including video streaming, games and social media for an engaging experience in the air.
Spirit is the first U.S. based airline to select FlytLIVE by Thales. The all-Airbus fleet of A319, A320 and A321 aircraft is the youngest fleet of any major U.S. airline. All aircraft will be equipped with FlytLIVE by Thales, a simple, seamless and secure connectivity solution providing an exceptional passenger and airline experience. The first aircraft are scheduled to enter into service by the end of 2018, with the entire fleet operating with FlytLIVE by summer 2019.
"We're thrilled to enhance the inflight Guest experience with the addition of Thales FlytLIVE Wi-Fi," said Ted Christie, Spirit Airline's President. "By Summer 2019, every plane in our fleet should be fully equipped with Thales' state-of-the-art connectivity service to keep our Guests connected in the skies. It's just one of the many investments we've made, and will continue to make, for our Guests."
Together, Spirit and Thales will collaborate on optional products and services giving customers the flexibility to choose only the options they value. FlytLIVE is capable of creating innovative revenue generation and advertising opportunities for the airline. The Thales offering also provides bandwidth and session management, operational support tools, maintenance, service and support with the highest Service Level Agreements; leveraging Thales leading digital and cybersecurity expertise.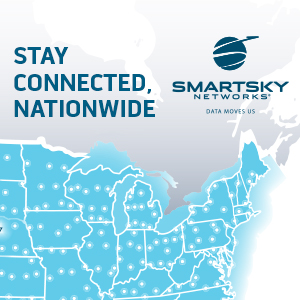 "Thales is proud to be partnering with Spirit to mark a new era of guest experience in connectivity and bring solutions that make tomorrow possible today," said Dominique Giannoni, CEO of Thales InFlyt Experience. "We are focused on supporting Spirit's mission and helping to shape new opportunities as we work together to provide an exceptional passenger experience."
About Thales
The people we all rely on to make the world go round – they rely on Thales. Our customers come to us with big ambitions: to make life better, to keep us safer. Combining a unique diversity of expertise, talents and cultures, our architects design and deliver extraordinary high technology solutions. Solutions that make tomorrow possible, today. From the bottom of the oceans to the depth of space and cyberspace, we help our customers think smarter and act faster – mastering ever greater complexity and every decisive moment along the way. With 65,000 employees in 56 countries, Thales reported sales of €15.8 billion in 2017.