Amid rumors that ultra low-cost carrier Spirit Airlines, an airline known for offering spartan amenities with its trademark "bare fare", was on the verge of launching inflight connectivity and streaming services, CEO Robert Fornaro recently provided some insight into the carrier's plans.
"We are looking at it," Fornaro told RGN in New York. "We don't see it happening this year because we have a lot of projects going. We have more planes to paint, we have want[ed] to complete some of our Space Flex programs, but there's a good chance as we enter 2018 we'll be moving in the direction of streaming and Wi-Fi."
Fornaro's predecessor Ben Baldanza had been firmly against offering either connectivity or streaming entertainment. "We will offer Wi-Fi if, and only if, we can do it without having to raise our fares to cover the costs," said Baldanza during a 2014 Reddit "ask me anything" session. "No other airline that we know of covers the costs of that service," Baldanza continued. In the spring of 2015, Baldanza told Mad Money's Jim Cramer that he'd be open to adopting connectivity if a vendor installed it for free and then shared the revenue with Spirit.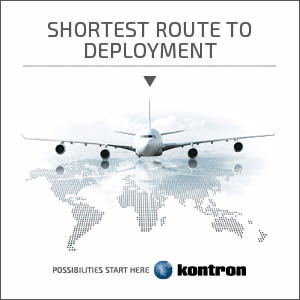 Fornaro now concedes that "the economics of these things are changing. I think there's an opportunity to provide something that's high quality, and I think that the economics are becoming more favorable. It's something that we are very interested in."
Streaming entertainment and connectivity are certainly more prevalent, even among low-cost carriers. Multiple portable Wi-Fi entertainment solutions, which are battery-powered and add minimal weight penalties, have since been introduced to the market, while new connectivity systems bring increased speeds with lower costs.
When pressed for details in RGN's latest interview, Fornaro confirmed that Spirit is looking over proposals from multiple providers, but declined to provide insight into leaning in any particular direction or details on pricing.
He would neither confirm nor deny that discussions with Panasonic have yielded an understanding. This was in sync with a comment made to RGN on 14 February by a Spirit spokesman, who said: "We are still considering all options when it comes to offering Wi-Fi on board."
But the push towards a low-cost solution could be aided by a new entrant seeking to establish a foothold in the market. Thales is not new to the inflight connectivity arena with both United Airlines and JetBlue as customers in North America, but the company's new partnership with Hughes and SES would benefit from an airline customer to give it visibility and talkability. Thales VP global sales William Huot-Marchand told RGN at the recent Satellite 2017 conference in Washington DC that the first install is already happening on a single aircraft in the new target fleet, with entry-into-service expected later this year, though he would not name the customer.
Some industry insiders have suggested that Spirit is that new customer, and that the new SES/Hughes deal gives Thales a great coverage footprint to serve the carrier's route map. But RGN has not confirmed this information with either Spirit or Thales. Tongues will continue to wag until Spirit makes a decision on inflight connectivity, as it is among the last hold-outs in the US not to announce a connectivity partner – a group that includes low-cost carrier Allegiant.
Additional reporting by Seth Miller in Washington DC
Related Articles: