Air New Zealand's next Business Premier seat for its Boeing 787-9 is an inward-facing herringbone, and includes a front row business-plus product called Business Premier Luxe, new regulatory filings have revealed. The seat manufacturer is not yet known, but Adient, Aviointeriors, Collins Aerospace, Jamco, Stelia and Thompson tell Runway Girl Network it is not theirs. Safran Seats has declined to comment.
The seat broke cover in a US Department of Transportation wheelchair transfer accessibility filing dated 29 March, first unearthed by journalist Seth Miller of PaxEx.aero. 
The new Business Premier seat is pitched at 45" at 24° from the aircraft centreline, with a bed length of 6'8" (2.07m) and a seat width of 20.5", some two inches narrower at the seat pan than the previous seat. It seems the front-row extra-space business-plus seating, called Business Premier Luxe, has a door: the regulatory filings discuss removing it for access in several different places, but there is no mention of a door in the standard Business Premier processes.
By and large, the product is evolutionary rather than revolutionary for Air NZ. It retains the inward-facing herringbone layout while adding the business-plus Luxe product and a second centre "column" of seats for a 1-2-1 layout on the Dreamliner's relatively narrow fuselage, compared with a 1-1-1 layout in the previous seat. The 787 seat was already narrower than the 777 version of the same seat, so it will be critical to see how the changed seat layout feels in reality.
The 24-page filing by the airline's Washington DC law firm Pillsbury Winthrop Shaw Pittman seeks the DOT's approval in regard to the regulations in 14 CFR section 382.61 for movable armrests on the aisle side of seats. This enables passengers with mobility impairments to safely transfer from aisle chairs into the seat. Since this herringbone does not have aisle-side armrests, the airline is asking the DOT for an equivalent alternative determination that the seats meet the requirements. Over a dozen images of the new seats are available in the 24-page filing.
The seat does seem to be novel and unusual in several ways, despite the airline's lawyers citing DOT approval for "highly similar seats on Air New Zealand's Boeing 777-300 and 777-200 aircraft", and later on its 787-9, which are the 2003 Virgin Atlantic Upper Class inward-facing herringbone.
Air New Zealand, of course, has a certification interest in making this assertion to regulators that this 2022 product is highly similar to previously approved seats developed two decades ago. 
The seatmaker remains a mystery, with the three most likely and many others saying "not us"
This herringbone is different to most others on the market in that it uses the footwell/side table inward-facing overlap pattern to position the side table box to the aisle side of the passenger.
The only herringbone seat that RGN can recall with a similar side table box configuration is the Jamco Spread Your Wings concept first shown at Aircraft Interiors Expo 2018. Jamco has been closely involved with Boeing in creating high-density, high-specification business class seats integrated with the 787 cabin platform. Jamco confirms to RGN via an email that "no, the below seat is not Jamco's product". 
A further unusual feature is the sliver of side table on the opposite side from the aisle. This recalls Adient Aerospace's narrowbody-focussed seat Aspect. Boeing owns nearly half of the Adient seatmaker subsidiary, and like Jamco, it has focussed on integration with the 787 frame. A company representative tells RGN, however, that "this is not an Adient Aerospace seat".
A commonly distinguishing feature with herringbones is the positioning of the inflight entertainment monitor. Air NZ's previous seat, as well as Safran's Cirrus and its descendants offer a swinging monitor. Collins Aerospace's Super Diamond and Elements offer the kind of fixed screen facing the passenger that we see with this new Air NZ seat, but "I can confirm this is not a Collins solution", a company representative tells RGN.
Based on the structural elements, design language and this being an advanced 787 integration, those would be the three most likely seatmakers for this product.
Beyond that, Thompson Aero Seating's Solo seat is inward-facing, has a different structure to its layout, a swinging monitor assembly, and again focusses on the narrowbody angle, but "I can confirm that this is not a TAS product," says a Thompson representative.
Unum's Unum One seat is an outward-facing herringbone, uses a swinging monitor assembly and again focusses on the narrowbody angle. A representative from Unum declined to discuss customer programs, but this Air New Zealand seat is substantially further along the path than Unum's seat, which is in first mockup stage.
Safran Seats, meanwhile, declined to comment.
Safran's Cirrus seats have been produced as outward-facing herringbones. Its Cirrus NG seats do have an inward-facing option, as seen on Virgin Atlantic's A350 centre seats, but the console shape is different and it has a swinging monitor.
Safran's Versa, meanwhile, has only been seen as an outward-facing herringbone, but its monitor is fixed.
Stelia's Opera seat is an outward-facing herringbone, and is in any case focussed on solving the narrowbody angle challenge. A Stelia representative confirms to RGN that this is not a Stelia seat.
RGN asked Air New Zealand for information about the seatmaker, but received only the same generic accessibility response issued to multiple media, attributed to Air New Zealand chief customer and sales officer Leanne Geraghty:
Accessibility for customers with disabilities is a big part of our enhanced aircraft offering, and as part of this, we are in the early stages of designing our new cabin layout. What we're proposing in this submission is a concept to ensure safe access for all customers into and out of the premium seats.

This is a very early submission and as part of the process, we are required to get approval from authorities such as the US Department of Transport to ensure the seats meet the latest design and safety requirements specified. It is also the same process we went through to seek approval for the Business Premier lie-flat bed in 2013.

To date more than 80,000 design and engineering hours have gone into the new Business Premier seats, along with 18 months of customer research and testing, so by no means is this the extent of what we're doing. When we do have confirmed details to share, we look forward to doing so. There's more in store so stay tuned!
It is hard to see how the airline is still "in the early stages of designing" this cabin layout. 80,000 design and engineering hours works out to almost 45 full-time person-years assuming an 1,800-hour NZ working year.
The airline says it has conducted eighteen months of customer research and testing, and a significant amount of development counted in years will have gone before that.
There is a highly-developed, advanced technical LOPA document in the filing in substantial — if blurred — detail, which clearly optimises the cabin down to the level of galley cart storage, cupboards, and so on.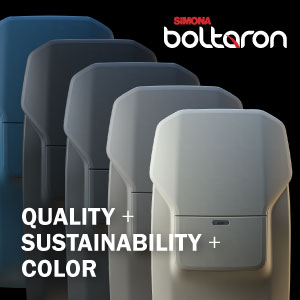 The images in the filing include some showing advanced structure, shell, colour, materials, finish, control, mood-lighting and systems placement.
And, indeed, the airline's own filing is pressing the DOT for a decision within a month (in a month that includes Easter, Passover, Ramadan and school spring holidays) so it can certify and install these seats: "Air New Zealand will be configuring is [sic] Business Class cabin to incorporate these new seats, and requests this determination no later than April 29, 2022, so that it may proceed with certification and installation," the filing says.
Beyond the product and the public relations, though, Air New Zealand is to be commended for the thought and consideration put into demonstrating the accessibility of these seats. 
The airline confirms in its filing that it has been working with the Independent Living Charitable Trust (previously Disability Resource Centre) on access, and is detailing methodologies down to citing the need for a short transfer board of 700mm, an aisle chair, a transfer belt and multiple techniques depending on the requirement of the passenger. Ensuring that the needs of every user can be met is a critical part of modern passenger experience design, and it is refreshing to see in the wild.
RGN will update readers as and when more information is available. 
Related Articles: