Balancing airlines' desires to sell as many seats as possible on the aircraft and the provision of onboard catering and other services to allow them to price tickets at their desired levels has always been a complex task. But with the dawn of the age of long-haul, single-aisle flying with the long and extended range Airbus A321neo in particular, the passenger experience industry has a challenge on its hands.
And it's one that has a history of falling through the cracks, because it lies across the areas of responsibility of a variety of airline or lessor departments, airframers, cabin designers and galley suppliers.
"It's horribly complex," Martin Darbyshire, chief executive officer of design house tangerine, tells Runway Network, likening the competing pressures of designing revenue space and service space onboard the aircraft to squeezing a balloon. "Our work seldom gets down to the nitty gritty of a really delivered meal service. But of course, what we are often doing is talking with the crew about their ability to deliver that service and the time it takes, because there can be huge issues around that."
Fundamentally, it's crucial to have a firm grasp on how this hardest of hard product affects the softest of soft product: catering.
"The challenge for airlines, manufacturers and designers alike is that in developing a galley for a line-fit aircraft, you're creating an environment that will remain in service for 5-10 years and is relatively inflexible once installed," says Ben Orson, managing director of designers Orson Associates. "As such, allowing for potential shifts in the demands placed on the space requires that all parties collectively accept a degree of risk…very often a hard sell in the commercial aviation sector."
But getting it right makes for real connections with passengers, Orson says. "The dining experience on board is at the heart of my fondest memories of flying and it's such a powerful engagement path for a brand. A more long-term, ambitious and holistic approach to advancing the development of onboard dining could be a key route for airlines to drive up engagement in the next generation of flyers."
Whether that's cross-industry discussions around how to design chilled meals that mean heavy and bulky ovens can be omitted, or implementing win-win pre-ordering, or rethinking the ways (and times) that meals are presented, there's clearly a design gap between what is installed on the aircraft when it's built and what's loaded on the aircraft at every turn.
Indeed, Air Seychelles chief commercial officer Charles Johnson explains that the implications of getting the hard product wrong can be substantial on the soft product: not having enough space to store return catering, for example, meaning that every flight must be catered at every port. Skipping crew writing tables, meanwhile, leads to reports being written on laps, with concomitant legibility problems.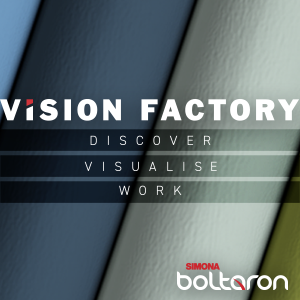 But what support do airlines get from airframers when outfitting their galleys and making those choices?
"Basically none," Johnson says, describing the relationship as "very transactional only. Like walking into a hardware store, getting your items off the shelf and then leaving. Nobody tells you, 'well if you go with this model, long term you'll save on maintenance or spares, etc.'"
"As an airline we get the most knowledge from the lessors and their buyer furnished equipment managers, who always seem to be a wealth of knowledge," Johnson says.
So what would be helpful? Some sort of example options could be useful, along the lines of presenting options like a galley setup A used by low-cost carrier B that offers catering type C, say, while galley X is the configuration on full-service airline Y offering a Z level of catering.
Combined with making the decision to work more closely across internal silos and external company barriers, and some wider rethinking of what an "airline meal" is, it's time to stop this vital part of passenger experience falling through the gaps.
Related Articles:
Featured image credited to John Walton