There was a time in the distant past — by which, at the end of 2020, we mean any time before the COVID-19 crisis — when Emirates' adoption of premium economy was expected to dramatically shift the nature of the category. HAECO's Eclipse seat was rumoured, with other airlines looking into options for a sort of "premium-plus" or "business-lite" hard product. But, as revealed today, Emirates' new product is a mechanically powered recliner seat, roughly the same size as premium economy when it arrived on the scene thirty years ago.
But premium economy habitués and habituées, and indeed those business class travellers for whom the effects of the pandemic may mean a downgrade, should look a bit closer at the details: Emirates is offering a bit more in hard product than most others.
Specifically, the devil is in the two-part calfrest, which pops up mechanically from behind the knees to form an almost vertical seat pan extension, with the footrest extending upwards from the seat in front to meet it.
Most other airlines offering premium economy provide a calfrest only in the front rows, where there is no seat in front to which a footrest can be attached.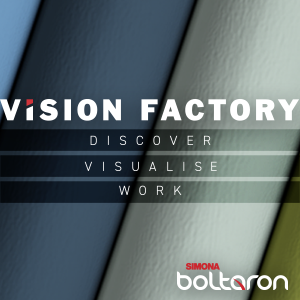 That said, it remains to be seen how well this particular implementation serves taller passengers, who often find that footrests become shin-banging frustrations.
German seatmaker Recaro confirms that the seat is its PL3530, a very decent and modern recliner that is its current premium mechanical offering and that has been used by several other airlines already.
The 56 seats at the front of the A380's main deck do, however, look fantastic in the detail, which is continuing Emirates' shift from its previous premium aesthetic, which could charitably be called "leave no faux burled walnut behind".
That fake wood motif still appears, though, in the window surrounds, cocktail table and meal table in premium economy.
The diamond stitching in a light cream feels very premium, and indeed Emirates is carrying this motif and colourway over to an updated version of its business class seat too.
The pillows and headrest antimacassar fabrics also feature the ghaf tree, the UAE's national tree, which Emirates started using as a premium class motif with its last round of 777 #PaxEx improvements, which the airline calls "gamechanger". The airline has refreshed its A380 first class by adding width, taller doors and updated aesthetics.
Returning down the sweeping staircase to premium economy, however, a crucial question should be asked. Is this enough of a "comfort canyon" for Emirates' Airbus A380 passengers because its A380-width economy class seats were already pleasingly wide and pitched at 32". (Emirates might have been better served by rolling it out on its Boeing 777 aircraft instead, which are substantially less comfortable in business and economy.)
By contrast, Emirates says that premium economy is 19.5" wide and "up to 40 inches", a wording which will not exactly fill observers with confidence. There's also a 13.3" screen, standard in premium economy these days, plus both USB-A and USB-C sockets plus AC outlets.
The seats will appear on the last six Emirates A380s and "some of its Boeing 777X aircraft which are only due to join the fleet in 2023", but the airline won't be selling the product yet, chief executive officer Tim Clark said. "Until we have a viable number of seats in our inventory to bring to market, we plan to offer the Emirates Premium Economy experience as a complimentary upgrade to valued customers. We'll also deploy our newest A380 aircraft on various routes so that our customers can experience our latest offering in all classes."
This isn't how most airlines would, of course, be wanting to roll out their newest product offering. But in the midst of a global pandemic, and with so many other moving parts to the much hoped-for recovery, it isn't especially surprising.
Related Articles:
Featured image credited to the author, Emirates.