Korean Air is to take over its struggling hometown challenger Asiana Airlines for the equivalent of US$1.6 billion, in a move that will reshape the aviation landscape in eastern Asia — and change South Korea's highly developed aviation market from a duopoly to a monopoly that will affect the market across its region.
"Korean Air decided to acquire Asiana Airlines after much consideration and deliberation in order to pursue its founding mission to contribute to the nation through transportation," said Korean's parent Hanjin KAL, noting that "the main reason behind Korean Air's decision to acquire Asiana Airlines at this time is to stabilize the Korean aviation industry, which is suffering from the COVID-19 pandemic."
The deal includes Asiana's Air Seoul and Air Busan brands, and will involve a significant amount of restructuring, as well as a substantial cash injection into Korean Air. That puts the South Korean market — and indeed a major part of the east Asian connecting context — into a monopoly state, removes a Star Alliance player from the alliance chessboard, and strengthens the position of SkyTeam in the region.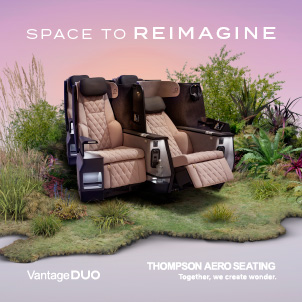 "I look forward to airfares to and from Korea becoming even more inflated than they already are," quipped one industry wag to RGN after the news broke.
In terms of aircraft, Asiana is roughly half the size of Korean Air according to the Airfleets database, with 82 aircraft to Korean's 165, although COVID-19 will undoubtedly have an impact on the overall numbers and types of aircraft retained, as well as the passenger experience offered by the combined carrier.
Fleet-wise, the synergies are mixed. On the narrowbody side, Korean and subsidiary Jin Air the Boeing 737 (with five MAXes on order) and a small fleet of Airbus A220s. Asiana, together with LCCs Air Busan and Air Seoul, uses the A320 and A321, and has received one A321neo. It will be interesting to see whether the size of the new Korean Air will give it the critical mass for both A320 and 737 narrowbodies in the combined fleet, or whether one of the types ends up being funnelled to LCC service.
In terms of last-generation twinjets, both use the Airbus A330 and Boeing 777, with Asiana also operating the 767. In the newest generation, Korean moved to the 787 where Asiana picked the A350. Both operate Boeing 747-400 and Airbus A380 aircraft, though the future of these is unclear, while Korean also has a Boeing 747-8 fleet.
Neither airline offers a premium economy cabin, while Asiana sunsetted its first class in 2015 and rebranded its remaining A380 first product as "Business Suite".
Asiana's longhaul business product is the Stelia Solstys, while Korean's is the Collins Apex, which are similar enough that consistency can be obtained by an order for a substantial amount of seat moquette fabric in Korean's signature blue if the aircraft are retained.
Regionally, it's a mixture of older seats like the former B/E Minipod, which can be either fully flat or angled, so this may be an opportunity for the combined carrier to do some standardisation around either the existing Apex seat or a newer regional product.
Alliance-wise, it's advantage SkyTeam, which has the opportunity to add nearly 50% to its Korean footprint and expand its connections. Star Alliance, meanwhile, takes the loss but retains Air China, ANA and EVA Air within the regional footprint Asiana once occupied.
Korean has a real opportunity now to double down on the airport passenger experience at its Seoul Incheon hub, which opened its new Terminal 2 in 2018. That's particularly true for the premium passenger experience, which has lacked innovation in recent years.
But it may well open the doors for international carriers to chip away at what was a duopoly, with the determining factor there likely to be governmental appetite to continue what has been a largely protectionist policy in favour of Korean and Asiana in the face of international carriers that wish to increase service to Seoul Incheon.
Main image credit, Korean Air.
Related Articles: