In 1990, as years of concern about mad cow disease in the UK reached critical mass, the country's agriculture minister fed his four-year-old daughter a burger on national television, declaring British beef as "completely safe" and that there was "no need for people to be worried".
Fewer than six years later, bovine spongiform encephalopathy (BSE, the scientific name for the animal disease) was confirmed to have caused the deadly variant Creutzfeldt–Jakob disease (vCJD) in humans as the result of eating this tainted beef.
Today, and despite pressure from COVID-19 on blood supply, the US FDA still bans anyone who spent more than three months total in the UK between 1980 and 1996 from giving blood based on the risk of acquiring vCJD.
Thirty years later, Gummer's assurances in the form of his four-year-old daughter remain the epitome of hubris in the face of vCJD in humans, a disease caused by feeding industralised cattle using ground meat and bone meal made from the carcasses of animals infected with a similar disease that jumped species.
The entire affair has been striking a chord with me this year as airlines insist that flying — and non-essential travel in particular — amid various waves of COVID-19 is safe. And it's not just because both are public health crises of an animal origin, where in some places greater emphasis is being placed on economic impact than on public health.
Some airlines have, in essence, been feeding travellers BSE burgers this year, all while being accused of "bad math" by the author of a study on which their arguments were based, dismissing scientific reports of cluster transmission, and pushing for testing as a wholesale replacement for quarantine when there is a substantial window of time between infection by and detectability of SARS-CoV-2.
"Adults, about themselves, may take a certain kind of risk," Gummer is quoted as saying during later inquiries into the entire vCJD scandal. "They smoke and all sorts of things. The only fair question, I think, before I made a comment to the public was that I thought this was safe for my children to eat."
"They smoke and all sorts of things" sounds astounding to our ears some thirty years later, of course, particularly given what we know about the nefarious activities of large corporations in that industry with a financial interest in putting people's lives and health at risk.
Speaking about COVID, "nothing is completely risk-free," said IATA director general and former Air France boss Alexandre de Juniac, arguing that "the risk of contracting the virus on board appears to be in the same category as being struck by lightning."
De Juniac's 'lightning' comment was already well on its way to infamy when United Airlines chief communications officer — and former White House spokesperson — Josh Earnest called onboard transmission risk "virtually non-existent" in October.
Other public figures in aviation have publicised their own continued travel for business and for leisure, while airlines have been encouraging people to travel, often in direct contradiction of recommendations from public health bodies like the CDC.
I'm confused. My home airport is recommending I not travel for the holidays, unless I have to. But one of its largest tenants is telling me to "fly home to [my] loved ones" and promising I can "travel with confidence." Which is it? https://t.co/rNX26ViWlp pic.twitter.com/1IPYJEy9LO

— Brian Sumers (@BrianSumers) November 18, 2020
Here's the thing: it won't take six years for the airline equivalent of feeding a potentially infected burger to a four-year-old to come home to roost. It hasn't even taken two months.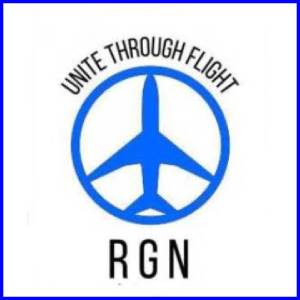 Less than a month after United's Josh Earnest said risk was "virtually nonexistent", as several airlines cram passengers shoulder-to-shoulder into aircraft for the US Thanksgiving holiday, a preprint report from New Zealand's medical research institute concludes that at least four transmissions likely took place on an Emirates flight from Dubai to Auckland in September.
New Zealand authorities regularly identify passengers who tested negative before departure acquiring COVID-19 in the two-week managed isolation and quarantine process. Yet airlines are still lobbying to remove quarantines through the use of current tests, which do not account for the incubation window of COVID-19.
In a cruel twist of irony, the daughter of one of agriculture minister John Gummer's friends died of vCDJ in 2007. Aviation's contribution to spreading COVID-19 — flying in the face of public health guidance — will, it seems clear, be the subject of study for years to come.
Related Articles: