Hutchinson has signed a Memorandum of Understanding (MoU) with Singapore Component Solutions, the joint venture between Sabena technics and Air France Industries KLM Engineering & Maintenance dedicated to component support, to work jointly on the development of their component repair offering in Asia-Pacific.
With this partnership, Singapore Component Solutions will be appointed as the only approved repair station for Hutchinson in the region.
Both companies will combine their respective skills to offer the market a value-adding MRO service solution Hutchinson product, starting early 2021. Capabilities will include Engine and APU Vibration Isolation Systems, Engine Component Repairs, Cabin Interior and composite and structural repairs.
"We are proud to bring our expertise to a major OEM such as Hutchinson, allowing both companies to develop jointly our repair network and capabilities in Asia. We look forward to a successful partnership," said Thibaut Campion, CEO of Singapore Component Solutions.
"We are honoured to team-up with SCS, a so well reputed company in the aftermarket arena. This partnership is aiming at increasing our business in Asia and most importantly to make our Customers benefit from a joint repair network and overhaul capabilities in Asia. We remain very confident that this partnership will be a great success," said Norbert Langlois, Executive Vice President of Hutchinson Aerospace Services.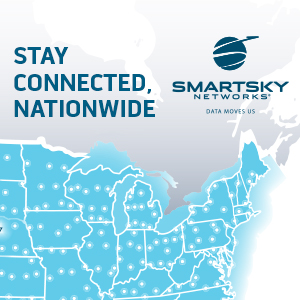 About Hutchinson 
Hutchinson designs and produces customized materials and connected solutions to respond to the needs of its global customers, on land, in the air and at sea. A global leader in specific aero structure, thermal and acoustic management, vibration control, fluid management and sealing system technologies, our Group stands out with a multiple market offering spanning multiple areas of expertise and delivering synergies and value-added. Hutchinson reported revenues of €4.3 billion in 2019 and has 40,000 employees in 25 countries. Our ambition is to contribute to safer, more efficient and more responsible mobility for the future.
About Singapore Component Solutions 
Singapore Component Solutions is a joint venture between Air France Industries KLM Engineering & Maintenance and Sabena technics. Ideally located in Singapore on a 6,500 sq. meter state-of-the art shop, the company combines the skills and expertise of two leading aircraft maintenance specialists that already support customers in the region. Singapore Component solutions bring its comprehensive portfolio of customizable, mix & match reliable solutions for A320, A330, ATR and Fokker 100 aircraft operators.