AirFi, the world's leading provider of flexible onboard wireless solutions and cabin retail technology, congratulates Scoot on the launch of its inflight portal "ScootHub", powered by AirFi's rapidly-deployable and fully integrated platform.
Launching in December 2020, ScootHub has been thoughtfully designed to be a one-stop-shop for all Scoot customers using their own devices. As with all customer-facing AirFi solutions, no app is required and all services are easily accessible through a mobile browser.
ScootHub is the first such integrated deployment in the region and empowers customers to consume, shop, and be engaged and entertained from the comfort and safety of their own seats and devices.
The seamless integration of all these services with existing crew processes – Scoot has been using AirFi's Connected Crew solution since 2018 – allows Scoot to not only easily resume inflight services such as the sale of buy-on-board food and duty free shopping, which had been temporarily suspended, but to also offer a safer and more intuitive customer experience onboard.
Martijn Moret, co-Founder, AirFi and based in Singapore, said, "We are impressed with the forward looking vision of the Scoot team, and congratulate everyone involved – including our long-term partner SATS, KrisShop and the AirFi team – on rolling this out within just 3 months. The best part is, this is just the start! Over the next few months there are a number of innovations that will be added to the inflight repertoire of Scoot, effectively positioning them as leaders in customer-oriented digital transformation efforts."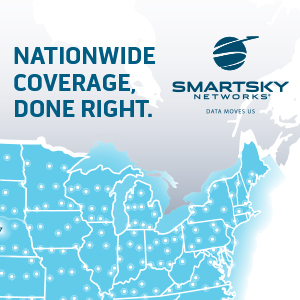 In a press release from Scoot, it is also mentioned that travel inspiration, digital media, loyalty integration allowing for earn and burn inflight, retail of tours, activities and attractions integrated with the onboard 3D map, and surveys will be available very soon to delight customers travelling onboard Scoot's flights and using ScootHub.
AIRFI.AERO is the largest provider of Portable Wireless IFEC systems powering more than half the global portable fleet. In just five years, AirFi has grown to become the 4th largest global Wireless IFEC OEM, servicing the industry's broadest airline client base.
AirFi is also a leading provider of PCI-Certified mPOS cabin technology "Connected Crew" to the aviation and other mass-transport markets, working alongside major onboard retailers and service providers, powering tens of millions of secure transactions per month.