In financial terms, the seats on a flight are the most distressed of inventories: once the aircraft doors shut, they have hit a hard "use by" date and airlines have lost the opportunity to sell them. In a time of plummeting demand like COVID-19, and in the economic crisis that will hit corporate travel, that's especially true in business class.
Few airlines have tried to segment business class as yet, with Emirates' 2019 efforts the strongest effort. Its implementation of Business Special fares restricted seat selection until after checkin, did not include a chauffeur drive, lounge access (without frequent flyer status) or first class upgrades, and accrued fewer points while requiring higher change and cancellation fees.
Essentially, this retained the onboard hard and soft product, while cutting a significant amount of the ground benefits. If you're thinking this sounds rather like what has been happening with a number of airlines during this pandemic, you wouldn't be alone.
Airlines have reduced onboard services, and indeed costs, citing infection control, particularly regarding crew-passenger interactions and meal preparation. But for some airlines this has seemed particularly zealous, even overzealous in certain ways, and often inconsistent between carriers.
This has rather the whiff of cost-cutting opportunism for certain airlines, who seem to be taking the apocryphal Churchillian quote, "Never let a good crisis go to waste", to heart, being able to point to passenger health as a reason for cuts.
That said, the crisis provides something of a perfect opportunity to redefine the ground and air aspects of business class in the various phases of the COVID-19 pandemic and aviation's recovery.
Business class was moving at some pace towards absorbing much of the luxury of first class, both among those cabins that did offer an F product and those that either never did or have not done for some time now.
But some of that change revolves around the soft product on board — increasingly expansive meals, lavish wines, luxuriant bedding, deluxe amenity kits and so on — in addition to the hard product. Sometimes, that change was most notable in its absence: United's Fauxlaris is perhaps the best-known example here, but is by no means the only one.
Airlines have an opportunity to reset in a downwards direction the expectations of what a business class ticket means if they want to, and given the expected drop in corporate business class travel, that might be a smart idea. But while we may see some airlines continue to cut business class to its bare bones, that may be leaving money on the tray table.
Once it's safe to travel again, there will be pent-up demand from some companies, and particularly from premium leisure travelers who will have been unable to jet off on holiday for some eighteen months if the mid-2021 vaccine expectation holds.
Instead, it may well be sensible to look at offering segmented business class fare buckets and purchase options. For a start, this allows airlines to drop their lead-in pricing significantly, presenting Basic Business as the advertised price in metasearch and travel agent engines, which has perhaps been the most effective benefit of the Basic Economy trend.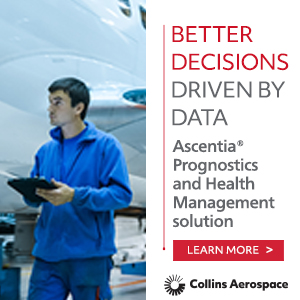 Further, airlines may be able to persuade some corporate travel policies — particularly those from companies with which they have an existing relationship — to permit Basic Business fares. Given what we now know about the risk of acquiring COVID-19 via droplet spread, it would seem that the high wall and suite trends of modern business class seats might help companies fulfill their duty of care to their employees and reduce the risk of business impacts from key staffers catching the disease.
A potential sweetener for this deal could be the auto-upgrade model that was popular a few years back. Those buying a more flexible economy or premium economy ticket, with particular corporate deals, or with certain frequent flyer levels, could be upgraded automatically into business seats, though here perhaps without the business service.
At the other end of the spectrum, keeping a swankier version of business class allows airlines to offer a reduced service as its lead-in or standard business class while still advertising halo products in an age when first class is, largely, fading.
Airlines will need to innovate their way out of the COVID-19 crisis. Will "Basic Business" be one of those ways?
Main image credited to Emirates.
Related Articles: