This is an Op-Ed contribution from Siobhan Boyle, the marketing manager at airport optimization specialists, Veovo.
Since the arrival of COVID-19, industry commentators have shared a common theme – businesses need to be more tech-smart and flexible, to face the challenging times ahead.
For airports, this is nothing new. The digitization of operations has long been on the radar for all but the smallest.
AI has often been advertised as the answer to many evolving issues in the industry – from greater cost efficiencies to enhanced resilience and passenger experience. And yet, the adoption of AI has been slow. Although there have been pockets of data science innovation, from check-in to cleaning robots and chatbots, the full potential of intelligent automation has seemed some way off.
Then came the coronavirus. Operational planning was thrown into a tailspin, impacted by volatile flight schedules, new health screenings and distancing requirements. And, compounded by budgetary and staffing restrictions.
As a result, airports have no choice but to place AI at the top of their priority lists. The more operational data they can capture and centralize, the faster they can bring some certainty back to operations, and rebuild passenger confidence.
So, could it be that the pandemic has created a pivotal moment for the future of AI in our industry?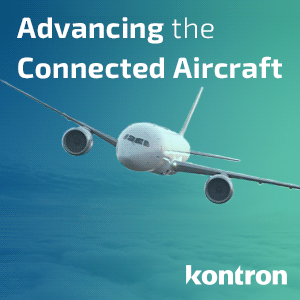 Airport AI: a positive pandemic outcome?
Being able to expand and automate the collection of data across the airport, and then intelligently analyze and interpret it, is one area where operators can derive massive value from AI capabilities.
AI uses powerful algorithms that digest large amounts of data and identify patterns. In an airport, these are used to predict how long processing will take – by analyzing factors, such as queue length, productivity and how many security lanes are open.
Machine learning, a subset of AI, improves how algorithms recognize patterns on their own. It's the foundation of the continual feedback loop, needed to improve outcomes, based on learning from past events. It's also how airports can increase automation for greater efficiency and mitigate the risks inherent in "institutional knowledge" in a significantly smaller workforce.
Before the pandemic, people worried that automation might result in job losses. Now, there's mounting evidence that AI may be the thing that helps us recover – offering more personal protection by aiding distancing now, and by helping to keep operations flowing in the future.
Better predictions across the terminal
Emerging AI technology is starting to show its chops in several operational-related areas to inform planning and decision-making.
For example, Heathrow and Seattle Tacoma airports are trialing AI technology that automates the capture of turnaround process video footage and compares it with the planned schedule. Meanwhile, Fraport in Germany is using machine learning to predict when a flight will touchdown, based on hundreds of thousands of flight-tracking time stamps.
But the real genius of AI is not only how we improve insight or predictability at any single point. It's how both aircraft and passenger processes can be brought together in real-time, to understand their impact on one another's flow so that we can make better predictions across the entire airport.
Better operational performance
With a pandemic that waxes and wanes across the globe, passenger processing is suddenly having a bigger-than-usual impact on departure time.
With fluid government travel restrictions, evolving screening processes and spacing constraints, traveller behavior is far from uniform. By using machine-learning to model passenger flow patterns against variables such as gate, flight and time of day, it then becomes much easier to accurately predict crowding, gate arrival times and eventual departure time. The optimal parking plan can then be automated to support physical distancing, reduce the likelihood of late gate show ups and improve turnaround performance.
Better travel experience through data-driven certainty
Working in silos, across airport operations, it's nearly impossible to answer simple questions with any degree of certainty, like:
Which baggage carousel best allows for physical distancing, based on flight arrivals and predicted immigration-processing times?
What's the best aircraft parking plan, to accommodate last-minute schedule changes and minimize walk time, for transferring travelers?
What's the best check-in counter plan and kiosk layout, to minimize crowding, smooth flow and maximize retail spend?
These questions can only be answered by looking at the problem holistically, and when the impact of every decision on the entire airport operating plan is understood. AI models that can ingest data from many sources and learn from the past, to recommend the best action given the situation are set to make predictable journeys and more efficient operations a reality.
Dark clouds, silver linings
The upsides of AI and machine-learning, driven by real, airport-wide data, are too significant to ignore – lower costs, less waiting and safer travel experiences.
The rollout of Artificial Intelligence, accelerated by the operational havoc caused by a terrible, tricky virus, may just be one of the few silver linings of 2020's dark clouds.
Related Articles: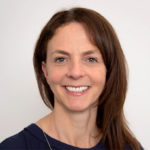 About the Author
Boyle is a maths geek turned B2B Tech Marketer, who discovered that she was more excited about the possibilities that digital disruption offers than the coding itself. 20 years later, she still get a buzz from understanding what motivates customers so she can speak to, and for them, in a compelling way. She now serves as the marketing manager at airport optimization specialists, Veovo.