"I love travelling." Naomi Campbell proclaimed aboard a Qatar Airways Airbus A380 in Nice during July of 2019, as she proceeded to don protective gloves, disinfect the thermoplastics on her Collins Aerospace Super Diamond seat with sanitising wipes, spread out a blanket to cover the seat fabric, and put on a facemask.
Just over a year later, the context of that video is radically different, and seat sanitisation is very much in vogue.
While before the COVID-19 pandemic the process of wiping down a seat surround with a disinfectant wipe might have been viewed askance, now airlines are actually handing out wipes as part of their onboard kits — not least to dissuade passengers from applying home chemicals to seats.
An entire generation of passengers has adopted a new set of flying habits around cleanliness and sanitisation, and it's going to be something the aviation industry has to reckon with, especially when designing the passenger experience.
Passengers are going to keep disinfecting their seats and seeking other ways to feel safe and secure on the aircraft from a hygienic point of view. They're going to do it in ways that the #PaxEx industry doesn't expect. And it will require active monitoring and response on an industry-wide basis: a sort of COVID-era version of "if your mobile phone is lost in the seat, do not move the seat", if you will.
The passenger experience industry needs to get out in front of this, and to create cabins that are visibly clean. That may include non-textile flooring, simpler and smoother seatbacks, structures or surrounds, and even rethinking what an airline seat needs.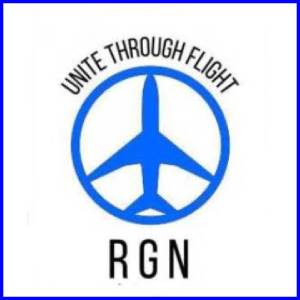 Seats will need to be designed to avoid the nooks, crannies and crevices that are often dirt-magnets.
That means storage areas that have drop-through bottoms to avoid accumulating grime and muck, along the lines of the evolution of the seatback pocket to be seatback netting or webbing.
It may mean that tracking and rails for things like tables in business class will need to be designed to be cleaned easily with standard equipment, or to be created with drop-through structures.
It may also mean that complicated bifold table assemblies go out of fashion, that the prefix "pre-" continues to be added to more seats' recline function, and that literature pockets become less important with the demise of inflight magazines.
Cleaning procedures will certainly need to be maintained, both to remove any obvious soiling and to be visibly clean.
That visibly clean part is crucial, and it's something that the aviation industry is starting to reckon with in a philosophical way: cleanliness is the absence of dirtiness, and it's very difficult to prove a negative.
What will be the aviation equivalent of that paper wrap on a motel lavatory bowl, or the "your room was cleaned by" card, or the shrinkwrapped plastic around the glass by the bathroom sink? MGR Foamtex suggests a branded seat tag highlighting the presence of antimicrobials, which is certainly one option.
Stocking information leaflets in the seatback literature pocket, of course, seems almost unwise. Could adhesive placards in the style of a Ryanair safety card work instead?
What about a wifi-style logo on the door as you enter the plane? Or digital push notifications to airline apps and via text message? Would additional scripts on boarding recordings — or indeed for announcements from flight attendants — help?
Could we even be walking onto planes to hear "our flight to Paris today was cleaned by a team of experts for more than an hour before your arrival, and our CareCleanStandard+ procedures included professional-grade sanitisation of your seat, armrest, table and screen"?
Main image credit, Finnair.
Related Articles: