The curtain is up on Opera, Stelia's latest outward-facing herringbone business class seat, designed expressly for single-aisle aircraft. The seat itself faces to either stage left or stage right at an impressive 44-degree angle, and offers a both a sliding suite door and an optional additional storage front-row monument to enable airlines to create fully premium longhaul business class #PaxEx on single-aisle aircraft.
Sitting down for a FaceTime call with Runway Girl Network in France in advance of Opera's launch, Stelia vice president of sales and marketing for cabin interiors Emmanuel Regnier explains that the seatmaker has been focussing on the project in earnest since the launch of the ten-hour-capable Airbus A321XLR at the 2019 Paris Air Show.
"During their marketing campaigns, they were lacking proper seat offerings," Regnier says. "There were already some full flat seats around around there, in that segment. But they were not at the level Airbus expected. So we started, hand in hand with Airbus, to develop and market a concept with key airlines, some larger, some smaller, to gather their feedback: what do you want in terms of efficiency? What do you want in terms of comfort for your passengers? What compromises are you able to make or ready to make?"
Stelia started to develop several concepts, whether herringbone, staggered, forward-facing or forwards-backwards — but the outward-facing herringbone, where passengers sit immediately adjacent to the aisle and face the window, won out.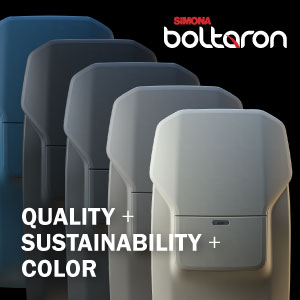 The 44° angle will immediately raise questions in the minds of many about certification, and indeed Stelia is certifying the seat shell immediately in front of the passenger along the aircraft centreline to 16g, and using a three-point, overshoulder harness to ensure that the head injury criterion of dynamic testing in particular can be overcome.
"All the tests that have been carried [out] look very positive," Regnier says. "We don't have any issues so far with all the tests we have been doing. It will be fully available and qualified towards the end of the year."
Interestingly, it seems that the biggest issue to overcome is less likely to be the forward motion against the sidewall, and more likely to be the return motion against the seat's rearward/outboard armrest.
The acute 44° angle creates a lot of space, even at what feels like a shockingly low pitch of 38": a two-metre (6'6") bed, seat pan width of 21.5", and, the 1m91 (6'3") Regnier is quick to point out that Stelia has engineered a 34" space at knee level, to avoid that middle-of-night jarring knock of the knees that often plagues taller business class passengers when turning over.
Tightening the pitch to even 36" may well be possible, Regnier explains, although this raises questions of passenger egress. Stelia is still examining the full egress implications of and emergency evacuation methodology for the door option, which works on a sliding-forwards model.
The twelve-passenger, 38-inch-pitch layout stretches to the first of the overwing exits on the revamped Airbus Cabin Flex version of the A321 body. Most airlines, Regnier says, are looking at a fully flat business class cabin of between ten and sixteen passengers on their A321neos of the longer-haul persuasion. But Stelia is investigating what options could exist if an airline wanted a larger premium section, or indeed an all-Opera aircraft, whether that might be a mid-aircraft bar, additional stowage, and so on.
On the subject of stowage, early experimentation with longer-haul narrowbodies has made it clear that additional galley and stowage space is necessary at the front of the aircraft. "We are working with Airbus to optimise that first row monument," Regnier reveals.
Stelia has also been working with frequent flyers and customer panels from an early cardboard mockup stage, where feedback drove a redesign of the coffee table storage area so that passengers could leave items in place while the door was opened.
Given the COVID-19 situation, Stelia is shouldering the development of Opera itself without a launch customer. Offerability, Regnier confirms, is for early in 2021, with ITCM, the initial technical coordination meeting, for the first quarter of the year. The seat is already waiting in the wings in the Airbus linefit catalogue for the A320 family in the future product offerings section.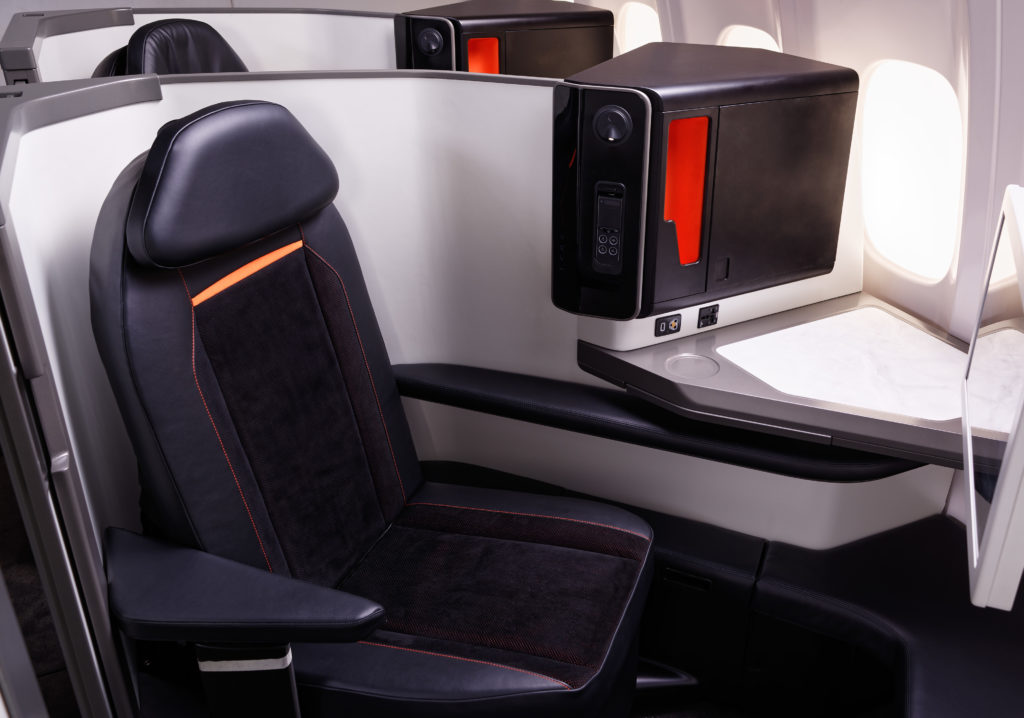 All images credited to Stelia.
Related Articles: