After making the most of sweet spot redemptions in several frequent flyer mile programs recently, I got to thinking about how the lessons of what is inherently the sunset of international first class can be applied to the future of the passenger experience.
Some of these thoughts may well be most applicable to business class. But it's not just the pointy end: even before the biggest shock to the aviation industry, there was soft product #PaxEx osmosis from business to premium economy.
Think about materials — but carefully
Today's first class (and upmarket business class) seats are already focusing on materials, with new color, pattern, texture and luminescence options for thermoplastics particularly useful for avoiding the "white wall" of seats extending in the long ranks of today's longer modern aircraft cabins.
This trend needs to expand when industry recovers, and not just in premium cabins, although here the sight of serried ranks of monochrome moldings is starting to look like inattention to important design details.
Thermoplastics that catch the light differently depending on angle, that diffuse it, and that bring options for color palettes beyond just off-white, are an option throughout the aircraft.
Thoughtful antimacassar usage (a phrase which, in fairness, I never thought I would write) is another way to break up that wall, as is considering how to use the welcome screens on increasingly large inflight entertainment monitors to look harmonious.
Mix national cuisine with comfort food
Beyond caviar, lobster thermidor or kaiseki-style dégustation menus, the wide range of delicious comfort food on offer in first class is something to consider spreading more widely when industry recovers.
ANA does this fabulously: its anytime snack menu is awash with Japanese delights from a classic family curry to a delicious, warming bowl of ramen, as well as traditional accompaniments for sake like moreish shrimp crackers and chewy, umami-laden satsuma-age, a fishcake from Kagoshima prefecture.
The signature Singapore Sling is also a great example: the national carrier serves it in every class, although the first class version is a fair bit swankier than in economy. And this kind of option is just perfect for the 'gram.
Focus on service and the little things
One of the most striking differences between business and first class is the service: it's the personalized details, the thoughtful touches, remembering your drink orders, and so on. More than anything else, it reminds me of a great local bar, where the flight attendants take the time to become your favorite bartender in a matter of minutes.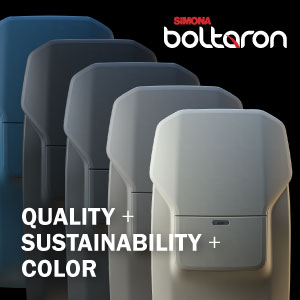 This is obviously easier in a ten-person cabin than in one holding fifty or three hundred people. But it's very much not impossible, given the amount of information that airlines hold about us and the rollout of personal electronic devices to crew that allow them to use that information to personalize service.
This will naturally be different on a short hop versus an ultra-longhaul flight, but even then, a quick moment to make an extra connection or extend an extra courtesy can go a long way towards making a truly memorable experience.
Use modern aviation hardware to improve the experience
The bells and whistles of first class are extensive, from the seating materials to the lighting and everything in between. Indeed, it's been interesting to see the spread of softer, non-spot lighting that more closely resembles the residential experience over the last few years.
But soft, indirect lighting isn't just for the pointy end of the plane. Modern airliners all come with LED lighting, much of which is programmable to help to subtly shift mood and influence psychology.
Move from the brighter blue lighting to a dimmer orange color, like the night shift function on a computer, smartphone or tablet. And consider something signature and fun: the cool, moving blues of Finnair and Icelandair are great inspiration for whole-plane #PaxEx.
The future for first class isn't a bright one — but the opportunity to bring some of its best parts throughout the aircraft certainly is.
Related Articles: