Virgin America (RIP) had a point when it launched its Blah Airlines marketing campaign: when it's done wrong, flying can be a boring, beige experience. But it doesn't have to be. Airlines can design moments of #PaxEx whimsy that makes a traveller's entire trip, spurring positive word of mouth, driving loyalty and even providing free advertising among today's mobile, social and vocal passengers.
Whimsy is that sense of fun the Oxford English Dictionary describes as something that is playfully quaint or fanciful. With airlines, it's the unexpected, the brief moment of joy in what can be a stressful and exhausting experience, the thing that makes you smile, but it doesn't have to be expensive — and savvy airlines are already designing it into their passenger experience, from the front to the back of the plane.
Virgin Atlantic, and indeed all the Virgin airlines, have long focussed on adding whimsy, which in the Virgin context also means a bit of glitz and glam. Much of the brand revolves around a feeling of fun, even in the pointy end — from its "pinched from Virgin Atlantic" aeroplane-shaped saltshakers (its Australian cousin has Sydney Opera House-modelled ones), to the slightly wacky lounge design to the very name of the premium cabin: Upper Class. Economy was almost called "Riff Raff", which was a little too whimsical for even the 1980s.
Often, whimsy is hard to codify or capture, and in many ways that's part of its nature, but cabin branding, both the bold and the subtle, can start the ball rolling.
Whimsy can be built into the hard product, like Emirates' first class minibar that raises and lowers with a James Bond-esque switch, or Qatar Airways' Instagram-perfect tableau in the Qsuite. Even seatmakers are getting into the act: at this year's Aircraft Interiors Expo, Stelia was showing a storage option reminiscent of a classic French jewelry box.
Obviously, room to create this hard product innovation is much more practicable in today's increasingly spacious business class cabins, but as a soft product choice like a traditional afternoon tea or coffee service, or Qantas' snooze-friendly hot chocolate offering, it's certainly possible in economy too.
It can be something like the Polaroid-style camera Emirates provides its crew, or the northern lights-themed mood lighting on Icelandair and Finnair, or even the jokey individualised Southwest Airlines safety briefing.
Iceland is a haven of whimsical passenger experience, and the country's dry sense of humour works well. WOW Air has its love of jokey decals, stickers and sickbags, while it seems Icelandair's snort-worthy menu descriptions go viral every few months.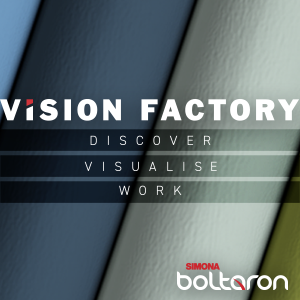 Japanese culture's love of kawaii, which roughly translates as cuteness in this context, adds a lot of whimsy. It doesn't have to be all-in, like Taipei-based EVA Air's co-branding with beloved Japanese character Hello Kitty, which offers everything from Kittychan-themed check-in desks to gate areas, food to loo roll. It's amazing, and certainly whimsical to find a Hello Kitty-shaped carrot in your inflight meal, but at times can overpower the airline's own brand.
ANA family low-cost carrier Peach balances kawaii and its own branding with a variety of peach-flavoured items, from tea to juice to soda to booze, and with a Danish, sherbet, or a cereal bar on the inflight menu. It also offers street food faves from its Osaka home like okonomiyaki savory pancakes — drizzle the mayo and toppings on however you like — and takoyaki fried octopus balls, where the katsuobushi fish flakes on top are said to dance as they move in the steam coming from the snack.
Indeed, food is a great way to add whimsy cheaply. Air New Zealand does this very well: the adorable tiny child assisting flight attendants with the distribution of lollies (candy or sweets) is Kiwi as, as are the lolly cake (marshmallowy sweets in a biscuity base) often found in its lounges and the Cookie Time cookie on board.
Within Europe, Lufthansa's love of gummy bears and first class ducks is almost a national in-joke, to the extent that it surprises your author that the airline doesn't have its own manufacturer or at least a co-branding deal. EasyJet, meanwhile, offers a bang-on-brand Aperol Spritz onboard that matches the orange airline perfectly.
Whimsy, after all, doesn't have to break the bank, and can even generate revenues. What it takes is some forethought, a sense of an airline's brand, innovative teams that are on their game, and a lack of silos that means creating a positive passenger experience is part of everyone's job across an airline — and beyond.
Related Articles: