At its most basic, an airline's purpose is to safely fly passengers on routes for which they've purchased tickets. A flight is intended as transportation, but entertainment is a happy byproduct. One airline – Iceland-based WOW Air – is particularly adept at weaving humor into the onboard experience, even if it's to perhaps make up for the lack of other amenities. With the news that WOW is set to add Zodiac Aerospace's Model 5810 premium seats to its all-economy A330 cabins, now is the perfect time to reflect on how this airline came to enthrall Americans so quickly.
What was your New Year's resolution when the Times Square ball dropped to usher in the year 2014? Yes, that's a whole three years ago, but I remember mine as if it was yesterday. My resolution, as someone who is attracted to airlines with fun names and funky branding, was to fly WOW Air. At the time, WOW was still considered something of a start-up and, for sure, an upstart, in the European airline space.
Flying since 2012 but mostly keeping to airports that were already accustomed to brightly-liveried, ultra-low-cost airlines, WOW was the quirky, alternative choice for the few-hour flight between Iceland and mainland Europe and the UK.
The WOW mission statement makes no apology for a bare-bones budget experience, but does promise humor: "WOW air is committed to providing the cheapest flights to and from Iceland and across the Atlantic, but doing so with a smile and providing a memorable service all the way."
If your experience of a country begins on the flight over then @wow_air has #Iceland nailed. Best low budget flight ever – and funny!

— Tasmin Waby (@TravellingTaz) December 5, 2014
When I fulfilled my 2014 resolution, the airline had yet to announce its intention to serve North America. My route was a simple one, between Reykjavik and London-Gatwick, and I even paid a hair more over easyJet for the promised purple-rific WOW experience. It didn't disappoint, as I found myself smiling and having little laughs at the "Hi, I am your seat" antimacassars, the "Honk if you're hungry" signs next to the attendant call buttons, and the fake mustache decals centered on the mirrors in the lavatories.
Even the print magazine, produced in-house by WOW, was a pleasure to flip through, with bright and bold photography and features that appealed not to those looking to buy luxury condos, but to travelers of active and open persuasions more amped to *do* than simply see.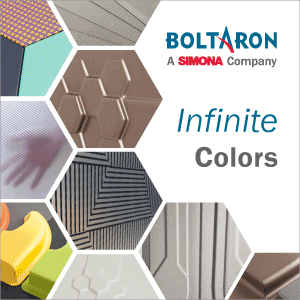 The airline's social media campaigns are offbeat and often rogue, ideal for securing views in the short attention span of the internet, but I digress.
Let's review the adjectives I've already used to describe WOW: fun, funky, quirky, alternative, offbeat. These are all qualities already seen in the US domestic market with JetBlue, Virgin America, and Southwest (on occasion), but had been wholly absent from the transatlantic market.
For leisure-traveling Americans flying to Europe (and vice-versa), the levity of vacation had to wait until after a staid flight experience.
WOW's entrance into the US in March 2015 was successful because it was the injection of vibrance and humor, not to mention crazy-cheap promotional airfares to the instagram-friendly topography of Iceland, needed to spur a fresh wave of leisure travel. Now, with nearly two years of turning leisure traveler frowns upside-down, WOW is angling, with new slightly larger seats with improved legroom, to spread those smiles among business travelers too.
Related Articles: