SPIRIANT, a leading airline-equipment provider is pleased to announce that its innovative waste-management solution has taken to the skies with LATAM, the largest carrier in South America.
The first of its kind, the highly functional concept saves space onboard with efficiency and cleanliness thanks to its design. Focusing on responsible waste management, it improves workflow for the crew and promotes a clean environment for passengers.
The sleek design consists of a waste-bag holder and foldable drawer that allow for quick and easy access and effective disposal. The concept will be implemented in the airline's economy class galleys of long-haul flights lasting over seven hours.
"Space saving has never been more critical than it is today," said Maria Estela Espinoza, Onboard Service Manager at LATAM. "There is no doubt that this waste-bag concept will make life easier for the crew. It is also highly functional and contributes toward our sustainability efforts."
"Helping to improve the day-to-day work environment of the crew is key when you want to create an exceptional passenger experience," explained Carlos Rabines, Director Inflight Equipment at SPIRIANT. "To see the positive impact it has on the crew's life is very exciting for us, and we are proud to offer this efficient waste-management solution in collaboration with LATAM."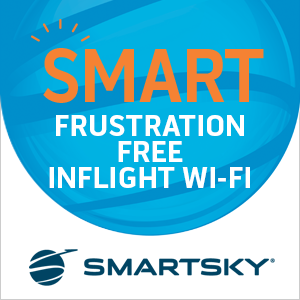 SPIRIANT looks forward to continuing its successful relationship with LATAM and watching the progress of its waste-bag solution in the skies.
SPIRIANT, an LSG Group subsidiary, is a renowned provider of equipment solutions for airlines worldwide, ranging from design to logistics.
Its in-house design studio and global network of experts have won a number of international awards, including the red dot design award best of the best, iF product design award, observeur du design and the TravelPlus Airline Amenity Bag Awards.