It is no secret that airlines are bolstering seat counts on their aircraft by adopting smaller lavatories and space-saving galleys. And Indian operators are no exception, with budget carriers GoAir And IndiGo, for instance, each opting for the controversial, compact Airbus Space-Flex lavatory/galley combo on their re-engined A320neo narrowbodies.
But the optimized lavs in Space-Flex do not receive universal acclaim. Not by a long shot. Expressing "hate" for the IndiGo lavs specifically, 28-year old radiologist Karthik Gupta says he cannot stand straight in the space.
"I just didn't fit," Gupta, who is 6' 3", tells Runway Girl Network. He adds, "It felt [like] the wall around the lav had shrunk."
IndiGo's A320neos feature 186 seats, a six-seat increase over the carrier's 180-seat, current-engine A320ceos. Savvy passengers will be able to spot the difference in layouts, as the cabin crew seat is positioned directly on the lav door in the Space-Flex configuration, forcing the attendant to get up when a passenger needs to use the facility. "GoAir has the same configuration," notes an engineer.
Unfortunately for Gupta, he is likely to find the same lavatories once IndiGo receives its 220-seat, all-economy A321neos.
RGN has received a torrent of complaints from crew about Space-Flex, which comes in two versions – v1 and v2, with the latter offering increased galley capacity.
"Passengers are now in the galley nonstop," laments one commenter. "Touching our service items with their unwashed hands, coughing, sneezing, and trying to sit in our jumpseats. Then [they] are indignant when we have to ask them to not touch anything. Flight attendants do sit in their jumpseats during flight, but now it is impossible. Because we are in the way."
India's Vistara, meanwhile, has opted for Airbus' Smart-Lav configuration, which was developed in partnership with Diehl Aviation, notes an engineer, and as first reported in 2013.
Vistara chief strategy and commercial officer Sanjiv Kapoor tells RGN that the carrier's last three to four new A320s feature the Smart-Lav. "It is a minimal difference in size," he suggests.
Kapoor says the Smart-Lavs on Vistara are larger than the Space-Flex lavs on IndiGo and GoAir.

Given that an average domestic sector flight is around two hours "it is essential to provide comfort even during a short-haul flight", he says, noting that the forward lav remains the same size.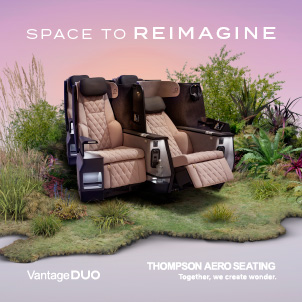 In the United States, American Airlines has come under fire for the tiny, modular lavs on its new Boeing 737 MAX aircraft. In India, Jet Airways is also going modular for its MAXs. "The washbasin is smaller than the usual one and results in spillages on clothes," suggests Abhijit Choudhury, assistant general manager at Epsilon Aerospace India, a completions house. "It is very narrow with mirrors put intelligently on the walls to make it look spacious but it is not."
In a bit of good news, however, Jet Airways' 737 MAX lav is not being adopted to add seats but rather "to increase the seat pitch", according to Choudhury. "It has the same number of rows as compared to the 737NG."
Meanwhile, older aircraft often offer small mercies. Choudhury is grateful that AirAsia India is still flying its A320ceos. "The lav door opens easily and the access is easy with the entrance wide."
Related Articles: